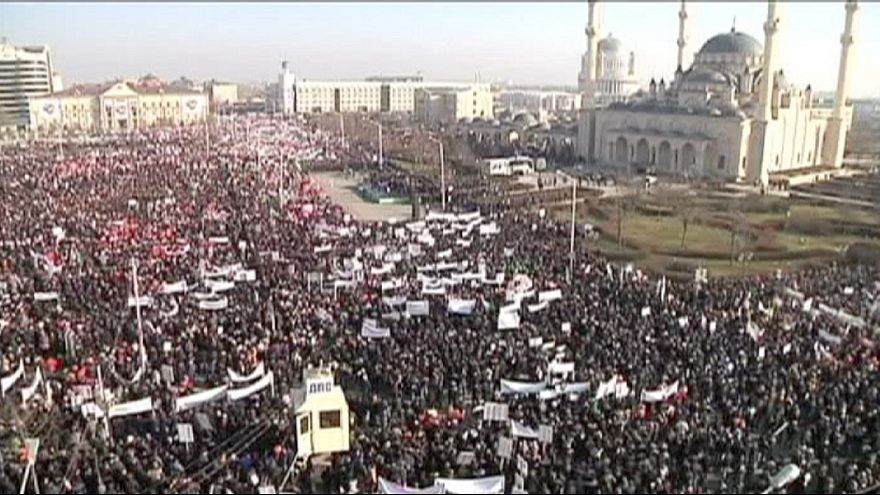 Chechnya: Hundreds of thousands march against Charlie Hebdo "immoral" cartoons
Hundreds of thousands of people staged a rally in Chechnya on Monday (January 19) to protest the satirical cartoons of the Prophet Muhammad published in the French magazine Charlie Hebdo. The predominantly Muslim region's leader denounced the images as "vulgar and immoral".
Carrying signs declaring "We love Prophet Muhammed' men, women and children shouted "Allah Akbar" (God is greatest) as they streamed down the main thoroughfare of Chechnya's capital, Grozny.