Deadly fireworks spoil Europe's New Year celebrations
Comments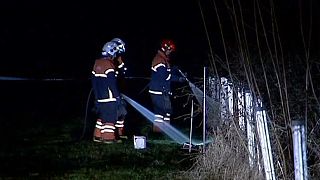 New Year's fireworks have claimed the lives of three people in Denmark and two in Germany say the authorities.
The Danish fatalities came in two separate incidents, while In Germany it was the same story. Dozens of other people were injured around Europe.
Tube launchers used to fire increasingly powerful rockets were blamed for at least one serious incident.