No coup in North Korea? Kim Jong-un returns to the public stage
Comments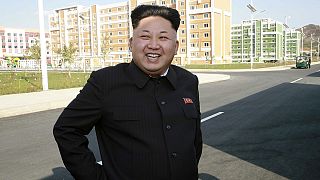 Rumours of a potential coup in the Democratic People's Republic of Korea (DPRK) were quashed with the return to the public stage of leader Kim Jong-un.
After an absence of more than five weeks, the leader was pictured in state newspaper the Rodong Sinmun, reportedly visiting a new residential street for scientists working on satellites.
Prior to this, he had last been seen in public at a concert with his wife on September 3, according to state media reports. The leader's failure to attend events marking the 65th anniversary of the Workers' Party of North Korea further fuelled rumours of a palace coup.
The latest images show Kim leaning on a black walking stick, adding further credibility to speculation that his sudden disappearance was due to a health matter, with ideas ranging from weight gain to gout.
A KCNA (state news agency) report on the visit did not refer to his health, but did mention the leader's "discomfort", although he does appear to be smiling in the photos.
"Kim Jong-un, first secretary of the Workers' Party of North Korea, first chairman of the National Defence Commission of the DPRK and supreme commander of the Korean People's Army, gave field guidance to the newly built Wisong Scientists Residential District," KCNA reported.
He was reportedly accompanied by top officials including Army Vice Marshall Hwang Pyong So, widely believed to be Kim's number two.