Real Madrid make history with La Decima
Comments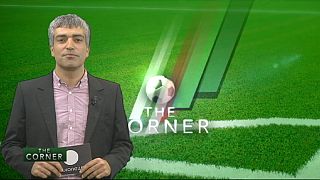 All eyes of the footballing world were firmly fixed on Lisbon on Saturday night.
For the first time in Champions League history, two sides from the same city met in the final.
La Liga champions Atletico Madrid earned the respect of many this season year and came to the Estádio da Luz looking for a first European Cup title.
They almost succeeded, but Real defender Sergio Ramos had not read the Diego Simeone script.
Real Madrid are the most successful team in the competition's history and celebrated their first European Cup title in 12 years.
They were trailing 1-0 until Ramos struck three minutes into injury time.
It was all Real in extra time as Carlo Ancelotti's men went on to secure a 4-1 win for the club's 10th title in Europe's biggest club tournament.
Ancelotti said: ''From the very first day I went to the trophy room in the Bernabeu I said to the president 'There is one missing here. Let's try to get it this year.' And we did it. So I think to get a title like that one you need to work altogether.''
Extra time, extra heartache
La Liga champions Atletico Madrid were minutes away from their first ever Champions League title.
Atletico fans were sent into wild jubilation when Diego Godin opened up the scoring.
But after the 120 minutes jubilance had been replaced with heartache as the club and fans were left still hunting European club football's most prestigious prize for a first time.
Simeone said: ''If you look at the whole match Real Madrid were better. In the second half they played better. They kept us pinned in our half. That is hard to do against a team like Real Madrid. I told my players there is no point crying. When you have played as well as they have, you need to keep your head up and think about next season.''
Showing off the silverware
Understandably there were contrasting scenes from the fans of Real Madrid following their side's dramatic victory over their city rivals.
Thousands of Real supporters celebrated La Décima (the 10th) in the streets of Madrid bringing the city to life with singing and chanting.
On Sunday Real Madrid returned home to a heroes welcome.
The players and supporters partied in Cibeles Square and continued to celebrate their latest and most cherished piece of silverware at the Santiago Bernabeu.
From the European arena to the World Cup stage…or not
So, the competitions at elite European club level have all ended.
Football fans are now eagerly awaiting the 2014 FIFA World Cup that kicks off on June 12.
The heart of football will beat in Brazil, during the one-month tournament.
Many talented stars of European football will be present on the World stage in Brazil this summer.
But not all will be able to make an impression in Brazil.
Unfortunately star players such as Petr Chech, Zlatan Ibrahimovic or Gareth Bale will all be absent after their respective nations failed to qualify.
If you were to create a squad with the players that are missing the World Cup due to various reasons, that team would most likely be able to seriously challenge for the title.
Former England skipper John Terry was not selected as he stands by his decision to no longer play for his country.
Brazilian talents Robinho, Kaka, Ronaldinho and Filipe Luis have been overlooked by coach Luiz Felipe Scolari.
Atletico Madrid's Arda Turan is another star name missing from Brazil after Turkey failed to qualify.
Spaniard Alvaro Arbeloa, Argentine Carlos Tevez and French pair Samir Nasri and Eric Abidal will also be sorely missed by football followers.
Spain's Diego Costa, Uruguayan Luis Suarez and Colombian Radamel Falcao are currently injured but are hoping to recover in time to take their places in their national sides.
Landon Danovan is the USA's all-time leading scorer but was dropped from the World Cup squad by coach Jürgen Klinsmann.