Football match will resume after 84 years
Comments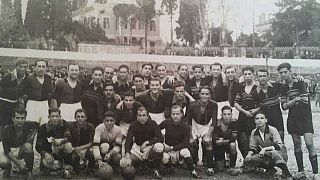 Greece's Lailapas football club and Karsiyaka from Turkey have scheduled to meet on Saturday 10th of May, to play a game that started 84 years ago but was cancelled after three minutes due to heavy rain.
On 7 December, 1930, the teams met on the Greek island of Chios in the eastern Aegean for the friendly match, the first time since the First World War. The purpose of the game was to strengthen the turbulent relations of the two countries.
However, the heavy rain that started after the third minute called the match off and the Turkish team returned home.
After finding a picture of the 1930 game in the club archives, Lailapas manager Michael Cottakis contacted his counterpart at Karsiyaka, Fatih Diniz. Cottakis visited the team in Izmir and asked them to restart the game from the third minute, and they agreed.
So on Saturday, players, managers and fans of Karsiyaka will travel to Chios. Diniz told Turkish media that he also invited Lailapas to Izmir after the first match for a return fixture.
"We want to play the longest return match of our history in Izmir," Fatih Diniz said, adding that because the games will be friendly, the players could swap jerseys.
"This game symbolizes the fraternity between the two peoples, I hope this game counts as a step towards better relations between the two sides," said Lailapas team coach Michael Kottakis.
Greek historian Yiannis Makridakis agreed that this was more than just a friendly football game, as the match carries historical significance.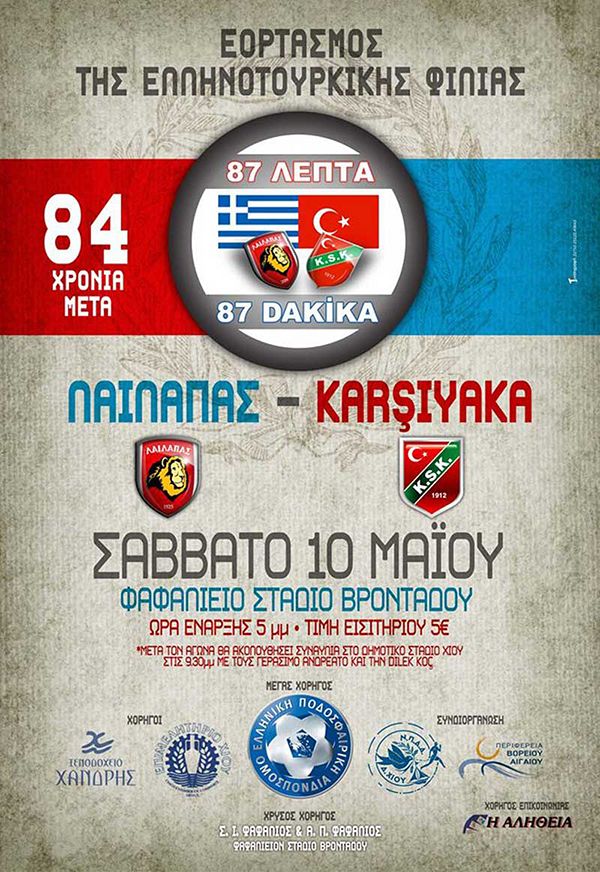 Turkey's ambassador to Athens, Kerim Uras, will also be there to watch the game in Chios.
The game at the Fafalieio Stadium will start at 5:30 p.m.