Libyan parliament president confirms Ahmed Maiteeq as new prime minister
Comments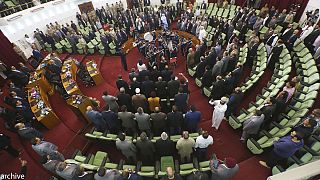 The president of Libya's parliament Nouri Abu Sahmain has confirmed businessman Ahmed Maiteeq as the country's new prime minister, a decree signed by him said on Monday.
Maiteeq had been sworn in on Sunday but one of Sahmain's deputies had declared his election in parliament as invalid.
Sahmain now said Maiteeq was the new premier, asking him to form a new government within two weeks, according to the decree posted on the parliament's website.
Reuters