"I want my father back": heartbreaking tweets of a daughter
Comments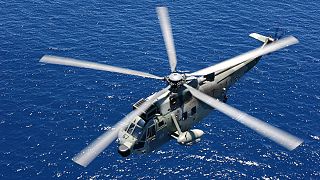 Maira Elizabeth Nari, the daughter of Andrew Nari, the chief steward on the missing MH370 flight, has posted several messages regarding her missing father on social media.
Sometimes hopeful, sometimes grieving, but always touching, her messages have moved the world, as each has been retweeted or favorited several thousand times.
Daddy. You're all over the news and papers. Come home fast, so you could read them! Don't you feel excited? :'D pic.twitter.com/Jc4TzMSKym

— . (@Gorgxous_) 9 Mars 2014
Daddy. It's almost 48 hours. Don't forget to eat your dinner. You must be starving. :'/ Sigh..

— . (@Gorgxous_) 9 Mars 2014
About an hour into its flight from Kuala Lumpur flight MH370 vanished from radar screens in the early hours of Saturday, after climbing to a cruising altitude of 35,000 ft (10,670 metres).
No distress signal was sent, which experts say suggests a sudden catastrophic failure or explosion. But Malaysia's air force chief said radar tracking showed it may have turned back from its scheduled route before it disappeared.
My dad and all the other crews, together with the passengers of MH370 must be so happy that the whole world is praying for them! :'D

— . (@Gorgxous_) 9 Mars 2014
That's my daddy with Dato' Lee Chong Wei. Dad..., please come home... :'( pic.twitter.com/zHqVe2gG5y

— . (@Gorgxous_) 8 Mars 2014
Come home fast, dad.. It's the only thing I want... :') pic.twitter.com/yc6Ypie6Ed

— . (@Gorgxous_) 8 Mars 2014
Most recently, she posted on Monday:

& until today, we are still waiting for you, dad. ;') pic.twitter.com/wk4pBFm29Q

— . (@Gorgxous_) 10 Mars 2014
I don't know how to thank all of you. The supports, the love, the kindness. How thoughtful of each & everyone of you. God bless all of you.

— . (@Gorgxous_) 10 Mars 2014
About two-thirds of the 227 passengers and 12 crew now presumed to have died aboard the plane were Chinese. The airline said other nationalities included 38 Malaysians, seven Indonesians, six Australians, five Indians, four French and three Americans.
(With agencies)
More on the missing MH370 flight