France: Police test positive for cannabis amid stockpile at station near Lille
Comments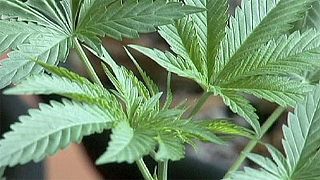 Police in France have tested positive for cannabis after a build-up of the drug at their headquarters.
Union officials claim more than 40 kilograms of the seized drug – stacked in police evidence seals – has accumulated at a station in Roubaix, near Lille.
Fabrice Danel, regional secretary with Unité SGP Police FO, told AFP news agency that some officers had returned positive saliva test results for the drug. The assessments were arranged after officers complained of "headaches and nausea".
"The configuration of the premises is such that all of the drugs, which will be used for criminal trials, are stocked in an office all together and the station stinks," he said.
"That makes, more or less, one year that it has built up, we arrive at astronomical quantities, and the problem is that, for a little while, colleagues have complained of head pain, feeling a little sludgy."
He claimed the problem stems from the director of the Lille courts service, who is "responsible for the situation" because she has not ordered the destruction of the drugs.
He suggested there was a staff shortage in the courts service administration and that Roubaix police officers feel "taken hostage" by her so she can get more workers for her department.
The Lille courts service has one of the lowest number of civil servants compared with the number of magistrates, according to a judicial source, who spoke of an "arm wrestle" over the destruction of the cannabis.