France-UAE spy satellite deal in doubt over US parts - claim
Comments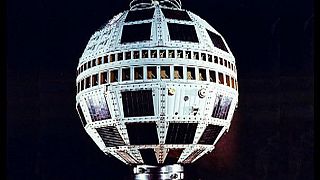 A €683-million deal between France and the United Arab Emirates for two spy satellites is in doubt over US-supplied parts that allegedly "compromise security", it has emerged.
UAE committed to buy two Pleiades-type Falcon Eye military observation satellites from France, last July.
But the deal is now reportedly in jeopardy, according to a high-level UAE source, who claims the components provide a "back door" to the highly-secure data transmitted to the satellite's ground station.
"The discovery was reported to the deputy supreme commander's office [Sheikh Mohammed Bin Zayed] in September," the source told Defence News. "We have requested the French to change these components and also consulted with the Russian and Chinese firms."
"If this issue is not resolved, the UAE is willing to scrap the whole deal," he added.
The source did not say what role the Russians or Chinese could play in future negotiations.
The deal was signed on July 22 by Sheikh Mohammed, Crown Prince of Abu Dhabi and deputy supreme commander of the armed forces, and French Defense Minister Jean-Yves Le Drian.
The satellites are supplied by Airbus Defence and Space and Thales Alenia Space. Neither company was available for comment, according to Defence News.
Spy satellites are pointed towards the earth instead of the stars and used for covert intelligence gathering.
In August the United States reportedly launched a spy satellite so powerful it could take pictures detailed enough to distinguish the make and model of a car hundreds of miles below.