One of the outstanding highlights of my Philippine adventure was our trip to Donsol. Here, in the village's bay, in the south of the island Luzon, you can see a fish as a big as a bus. The whale shark is the biggest fish in the world (and is not a mammal, as popular opinion would have it). With that in mind, I was admittedly a little scared at the prospect of being so up, close, and personal with this deep sea behemoth, but thanks to the watchful words of WWF researcher, David David, I wasn't completely petrified out of my wet-suit. He has helped establish an eco-friendly tourist scheme in Donsol in collaboration with the local authorities here and knows the whale sharks better than most. Moreover, he knows they would prefer to eat a platter of plankton over me any day.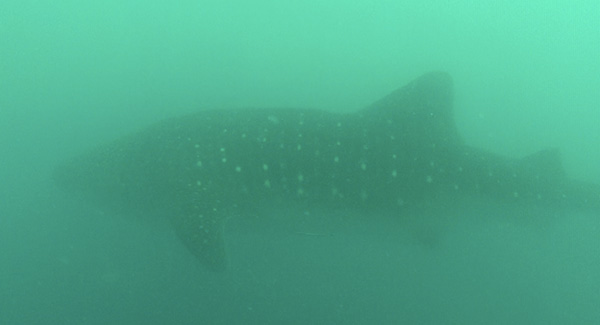 Courtesy WWF/David N. David
Initially, we were not sure we would get a sighting, as this year they have been rare. But luck has been with us at every stage of this Philippine adventure so far (touch wood) so I felt confident!