Somalia: one woman's struggle for peace
Comments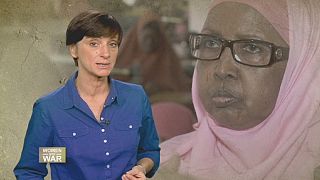 Is there any room for hope in Somalia, long-since written-off as a 'failed state'?
Hawa Aden Mohamed has never stopped believing.
euronews met her in Galkayo, in a climate of high tension following clashes between the army and pirates.
Despite the risks and the state of alert, Hawa took us to meet the forgotten victims of the conflict, whose future she is striving to rebuild, every day.
It is an effort that has been recognised with the UNHCR's Nansen Refugee Award.
This month 'Women and War' salutes this exceptional woman with a special feature