Euronews on a positive growth path, adapts its governance and prepares for a change of majority shareholder
17 December 2021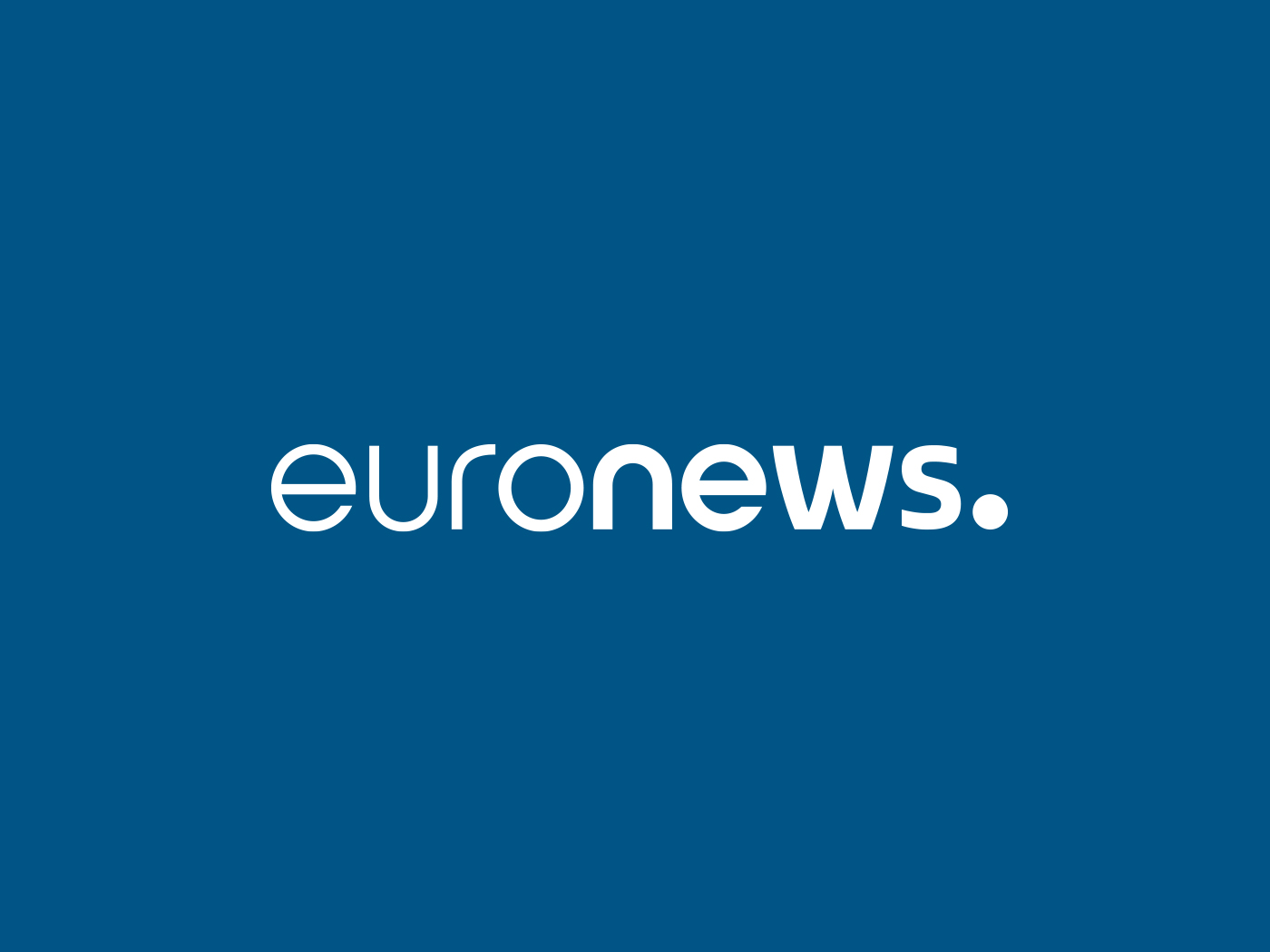 Lyon, France –17 December 2021 – Having undertaken several restructuring initiatives in recent years, coupled with a strong growth in its revenues, Euronews, Europe's leading international news media, is on a firm path to financial success. It is within this context of dynamic growth that Euronews has chosen to evolve its Governance structure to further secure the delivery of its core financial target and reach a break-even position in 2023. In recognition of the transformation strategy undertaken by the group and a mark of confidence in its future growth plan, its majority shareholder is expected to change in 2022. In this transaction, the capital of Euronews will return to European ownership, as it was at its inception.
In common with its international news media peers, Euronews has been evolving in a complex environment in recent years. In spite of that, the Group closes 2021 in a strong position, with its operating profit improving by almost 20% compared with budget. Revenue diversification activity (affiliates & partnerships) grew by +400%, strongly contributing to this growth, alongside a +43% increase in advertising revenues overall and a 67% growth in digital advertising, exceeding targets for the year.
The efforts made by the Group and its employees through two restructuring plans undertaken in recent years are now bearing fruit. The controlling shareholder MGN (Media Globe Networks), through his Chairman Naguib Sawiris, has been instrumental in reinforcing the DNA of the channel, changing the model of Euronews and putting it on the path of success.
The ongoing digital transformation of the organization is a notable success: consumption of Euronews digital content across all its language news offer and the recent launch of its specialist digital verticals (Euronews Travel, Green, Next and Culture) has seen audience and engagement grow exponentially. The verticals now represent Euronews' leading "edition" in audience terms amongst its portfolio of language sites.
The recently approved 2022 budget will see operating losses reduced by half compared to 2021, marking a turning point in the company's financial position. Committed to an ambitious 2021-2025 business plan, the Group is more confident than ever that it will reach its break-even target in 2023.
Euronews changes its governance
It is in this context that the Group has decided to adjust its Governance structure by establishing a Board of Directors instead of a Supervisory Board. Michael Peters, CEO of the Company since 2011, is appointed Chairman of the Board of Directors.
On behalf of the Board and the Company's shareholders, Michael Peters will be accountable for delivering the strategic objectives of the business plan, and for ensuring adherence to Euronews' editorial guidelines, which will remain in the control of the Editorial Board. As Chairman of the Board, he will also be accountable for the relationship with the main historic strategic partners of the Company, such as the European institutions and public shareholders. In this highly strategic new role, which is a natural evolution of his career path within the Group, he will focus on the major development projects that will be critical to the future of Euronews.
Over the past 23 years, Michael Peters has transformed Euronews, enabling the company to reach a leadership position in the European media landscape, whilst transforming its business model. Under his leadership, Euronews has transitioned from an almost exclusively publicly owned media, reliant on its shareholders access to audiences, to an innovative cross – platform multi-lingual media driven by a commercial business model. Throughout this transformation, it has retained its raison d'être: to deliver a European public interest mission. Michael Peters joined Euronews in 1997 as Finance Manager, became Managing Director in 2005 and CEO of the Company in 2011. He has developed a demonstrated expertise that makes him a reference in the international media industry.
Alpac Capital signs a binding offer on the shares owned by MGN
In this context of renewed confidence, Alpac Capital has today signed with MGN, who currently holds 88% of Euronews capital, a binding offer to acquire the totality of shares owned by MGN in the Company.
Alpac Capital is a venture capital fund based in Portugal, belonging to Pedro Vargas David and Luis Santos. A convinced European, having lived in Lisbon, Paris and Brussels, Pedro Vargas David has empowered Alpac Capital with a clear European mission: to become a leading local partner for investors looking for unique opportunities on the Continent. Recognizing Euronews' unique European DNA, the relevance of its objectives and its existing potential, Alpac Capital is determined to support the Group's current business plan and to invest further in its development, in particular its ongoing digital transformation.
MGN (Media Globe Networks), owned by an affiliate of the Sawiris family, has delivered unwavering support for Euronews since it took a stake in the company in 2015, making significant financial investments that have allowed the Group to grow, even during challenging economic times for the media industry, and to secure its future success. Naguib Sawiris, as Chairman of Euronews' Supervisory Board, has constantly given strategic guidance to the Company while assuring the respect of the role of the Editorial Board and more generally, the respect of the editorial independence of Euronews.
The purchase of MGN's shares by Alpac Capital represents an opportunity for Euronews, whose capital structure will return to European ownership, for its employees and for its development. By ensuring the continuation of its European mission and strengthening its relations with the European institutions, it guarantees for the company's long-term future.
All control mechanisms – in particular of its editorial independence – put in place when MGN acquired a stake in the company in 2015, will remain unchanged.
The transaction is expected to be finalised in the first quarter of 2022, contingent on the successful completion of final condition precedents and approvals.
Michael Peters, Chairman of the Board of Euronews, said: "Euronews is at a turning point in its history. The changes that have been implemented and will be implemented in the future are a testament to the success of the company's transformation strategy over the last few years, thanks to the efforts put in by all, and the support of our main shareholders. Although the Group continues to evolve in a complex economic environment, the results and outlook have never been better. As we look to the future with confidence, the decision by European investor Alpac Capital to buy MGN's stake in Euronews is a vote of confidence in our strategy and our unique consumer offering in today's media landscape. It strengthens Euronews' European DNA and represents an important opportunity for the Group to ensure its continuity and development. I am confident in the future of Euronews and more committed than ever to work to accompany its transformation, alongside our current and future shareholders and all my Euronews colleagues who have always had my respect and admiration. I have huge gratitude and respect for Naguib Sawiris without who we would not be in this strong position today. He has restlessly driven changes and worked tirelessly to support the company, always respecting and supporting our collective vision for Euronews."
Naguib Sawiris, Exiting Chairman of Euronews' Supervisory Board and Chairman of MGN, said: "My driving ambition has always been to see Euronews succeed. We invested in the media because we saw its potential and we were proven right. Euronews is unique in its resolutely impartial approach and commitment to offering multiple viewpoints to its audiences in their native language. For me, Euronews is the voice of conscience and rights. This positioning makes the channel powerful in the eyes of the younger generation and all those who value freedom of expression and all the democratic principles we all believe in and hold dear. Today, it is more important than ever that consumers have a choice. I am proud of the milestones accomplished and delighted that the work put in at all levels of the company are being recognized. I particularly wish to thank Michael Peters for his vision and role in the company's transformation process."
Pedro Vargas David, CEO of Alpac Capital, said: "I belong to the generation that was born and grew up with Europe, and who considers it an opportunity. If it has brought us peace for decades, it is also a great place for expression and debate. I am deeply convinced that Euronews, because of the quality of its teams and its potential, can be the place where all the voices of Europe are expressed. In the coming months we will have to build a resolutely digital project, so that with this transformation, Euronews can take its rightful place in Europe."
Euronews is Europe's leading international news media. Its mission is to empower people to form their own opinion, through offering a diversity of viewpoints: Euronews is "All Views". Worldwide, Euronews is broadcast in 160 countries and distributed in almost 440 million homes – including 68% of homes in the European Union + UK. Every month, Euronews reaches over 145 million people, both on TV and digital platforms.