My son the Jihadist - A mother speaks out
Comments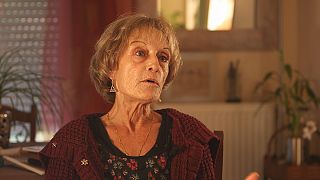 Dominique Bons: "The things that we are living, are going through, I really wouldn't wish on anyone else. it's too hard, it's insupportable.
We need to be recognised as victims and not "terrorist families", you have to make the difference between a real terrorist and a young person who falls under the influence, is press-ganged into something.
It's not the same thing, and it's not the same psychological makeup or personal history.
There's a social phenomenon that leaves young people a little adrift, they don't know what to do with their lives. So you only need a few people who are fragile and sensitive to make easy targets for recruitment to Syria.
Battle is glorified, it makes them important. They are told, "Look at France, You don't have a brilliant future there, you can see your families don't help you much". This is where they are clever, they get into the kids' heads and like a pressure hose they wash the past away they used to go to Friday payers at the mosque in Toulouse. I don't think this radicalisation came from in the mosque, I think it came from outside. There are recruiters, I'm sure there was a human network of touts at the time, now I don't know how it works.
Nowadays I think it's more on social networks. They have laid their groundwork, now it's self-sustaining- You go on the net and it's all there, and you are quickly in. From what i hear, after that it's a short step to going to Syria.
"In any case they put one clear idea in peoples' heads, that they are fighting to save Syrians, and Allah will protect them, They teach them that death is not serious, is inevitable, and can be good. After that they are not scared to die. It's insane."