Separation anxiety: trauma of underage refugees alone in Germany
Comments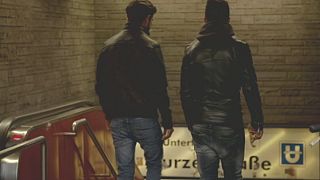 Among the vast throng of refugees to have flowed into Germany this year are at least 30,000 unaccompanied minors. The situation for these vulnerable, often traumatised young people is even more precarious than that of their adult counterparts, and assimilating them is a greater challenge for the authorities.
New legislation has just come into force in Germany aimed at alleviating the problem for both the new arrivals and host communities One measure includes distributing the teenage refugees more evenly across the country, so they don't end up congregating en masse in the main cities.
But they still face many legal, social and emotional challenges.
In this edition of Reporter Hans von der Brelie meets several refugees who left their families behind in Afghanistan or Syria in the hope of finding a peaceful, stable life in the West. As they struggle to adapt to a new culture and language all have one over-riding desire in common; to see their families again. That prospect has been enhanced with the introduction of the new law which requires unaccompanied minors to be reunited with the families, opening the door for parents to join their children in Germany.
In the report we meet Tshilenge from Congo who has just secured an apprenticeship as a baker. His dream is to one day open his own bakery so he can provide for his family. He is one of the lucky ones, helped by an NGO that finds local businesses willing to take on young refugees. But, as we find out, Tshilenge's case is an exception.
Watch the video to see the report in full.
WEB-BONUS:
Yasemin Mentes helps teenager refugees
Social worker Yasemin Mentes is in charge of unaccompanied minor refugees arriving in the western German city of Bonn. She lives alongside a group of 12 underage teenagers, most of whom arrived from Syria and Afghanistan recently, without their parents. Talking to Euronews she highlights their daily challenges.