Turkey tackles violence against women
Comments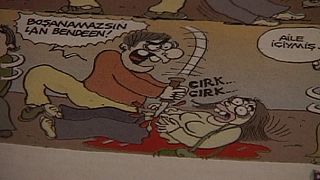 European countries are being urged to sign up to a new convention which will introduce tougher measures to tackle violence against women.
 
The convention has been created by the Council of Europe and opened for signing and ratification by the organisation's 47 member states.
 
Turkey was the first country to sign the document and was closely involved in drawing up the new convention.
 
This edition of Reporter looks at what Turkey itself is doing to combat the problem of violence against women.