An adventurous food hunting and atypical dining out experience attracting both the curious and the reckless.
Before going on a long-awaited trip to Lisbon earlier this month 23-year-old Spencer Mai, from the United States, searched the Internet to find out where to go and what to do in Portuguese capital.
Amongst the usual tourist recommendations such as the yellow tram ride through Lisbon's narrow streets and a stroll around Alfama, the city's picturesque neighbourhood, Spencer stumbled upon an article revealing the existence of secret Chinese restaurants nested inside local apartments. Being himself the chef of a restaurant in New Orleans and a food lover, he instantly knew he had to pay them a visit.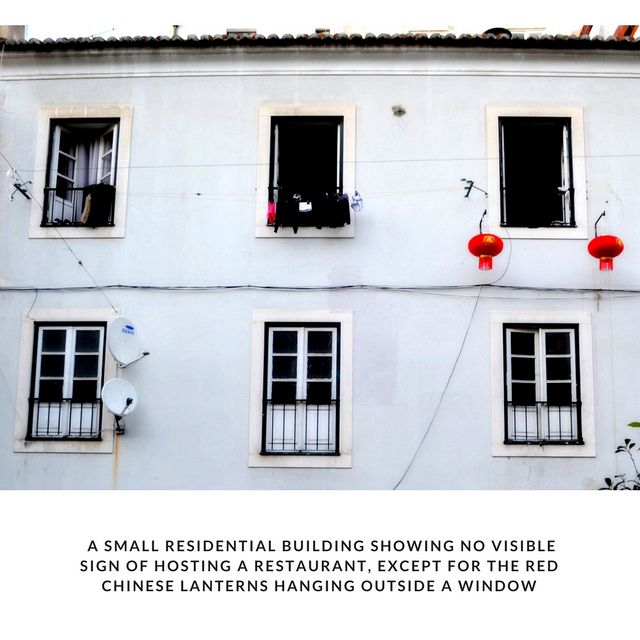 Lisbon's secret Chinese restaurants find themselves hidden in the non-touristy streets of the Mouraria neighbourhood. Located inside residential buildings, they do not bare any street sign, buzzer or even proper front door. They can literally only be found by people in the know. Some will present the distinctive, but discreet, red Chinese lantern hanging on a window. Others will simply hang a red scarf on the door. But you could never tell that behind those dark hallways and graffiti-covered staircases there is a buzzing world of tiny crowded restaurants.
"It is more about the experience than the food. The experience of finding a restaurant that is not supposed to exist is just cool," says Spencer who managed to found one.
Most of these Chinês clandestinos (Clandestine Chinese), as locals call them, have been working illegally until spring of 2006 when the food safety authority (Autoridade de Segurança Alimentar e Económica – ASAE) ordered the closure of several ones due to poor sanitary conditions. At that time, ASAE revealed almost 90 per cent of the restaurants didn't comply with the food safety standards. Images showing the lack of hygiene broadcasted by local media helped to decrease their popularity drastically.
But after the initial damage to their reputation, the ban incentivized the remaining Chinese restaurants to improve their working conditions and gain the necessary permits. Some of them still work illegally, but the grand majority is totally legitimate today. Their confidentiality, however, remains.
"You have to go up there and ring on someone's door bell. It's a hidden gem and you have to know it's there," says 20-year-old Frederik Møller Christensen, an experienced European traveller who never came across anything similar in other countries.
The decor is of a modestly furnished dining room, with a few tables and chairs. Walls are covered with graffiti writings left by previous guests. Instead of music, one can hear a clatter of plates coming from the kitchen. "I like that it is non-pretentious. It feels like being in someone's house," a first time visitor Lyka Amy Kinchen from the United Kingdom shares.
The choice of meals, which customers have to select by writing them down on a piece of paper, is extensive… and so are the portions. "In a place like this, which is not built to be a restaurant, they must not have the same equipment as in a regular one, but they are doing a good job," comments Spencer.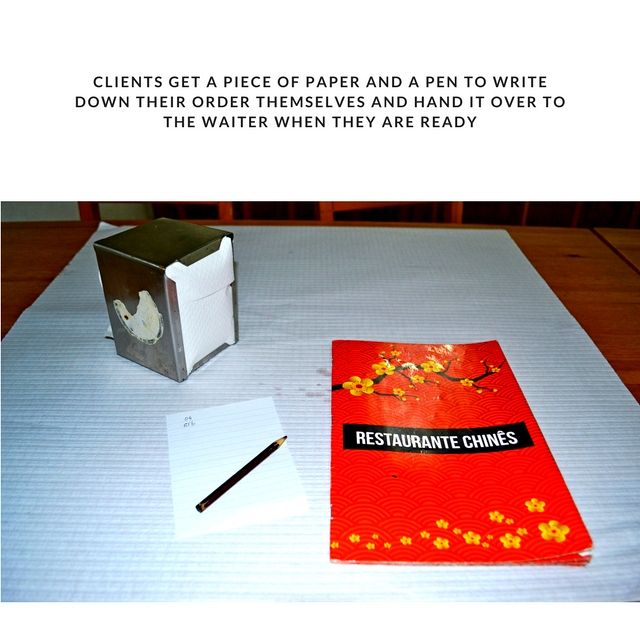 With big servings and small prices, secret Chinese restaurants have become a favourite not only among tourists, but students and immigrants as well.
Li Li, the owner of one of them, moved to Portugal from her home town Tsing Tao. She says the fact that clandestinos are located in the city's poor and multi-ethnic area explains why authorities allow them to live. "We help under-privileged people by providing cheap food and big plates," she sums up.
Such an unexpectedly huge demand for fried noodles and sticky rice, which makes people queue in line to get a seat, is mostly the result of the word spreading on social media for the past couple of years. And without a nameplate on the front door some manage to get quite famous thanks to food bloggers sharing their experience on their blogs.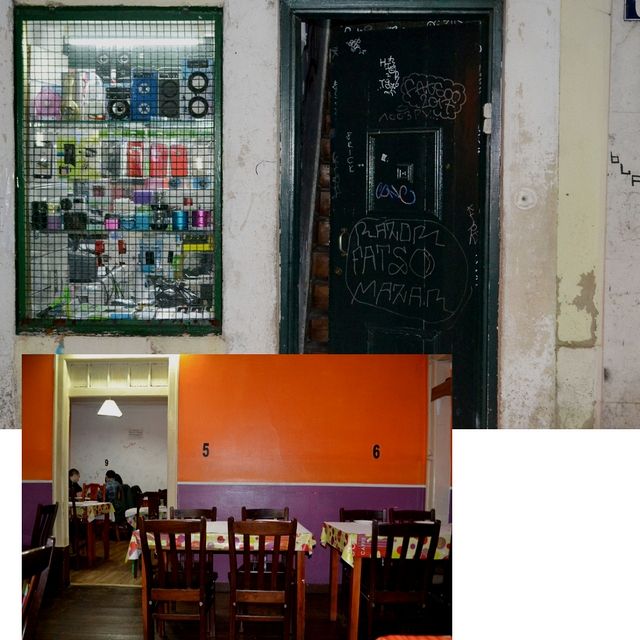 Chinese clandestinos now even use their "illegal past" as a marketing tool to attract new customers and make them believe they are doing something potentially dangerous. Some of them go as far as identifying themselves as illegal on Google maps. As for Li Li, she is about to open another restaurant thanks to the popularity of her original clandestine business.
Text and photos by Lidija Pisker