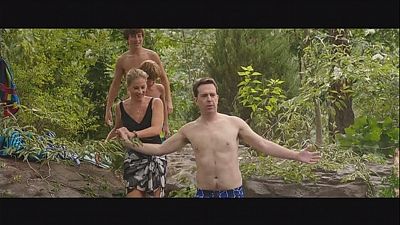 "Vacation" is a new action comedy release that pays homage to the Griswolds, the family of vacationers who first hit the silver screen three decades ago.
The original classic comedy was "National Lampoon's Vacation" followed by a "European Vacation", "Vegas Vacation" and even a "Christmas Vacation".
"Anyone who grew, who was born in the 70s and had the pleasure of watching John Hughes' films for most of our childhood and into our teenhood were very lucky because that man had a very nuanced way of making you laugh but making you cry at the same time and I think that franchise was just – it speaks to everybody. Every family has these kind of experiences. They are funny and they are raunchy and yet have heart," explained actress Christina Applegate.
First time directors, Jonathan Goldstein and John Francis Daley easily convinced Chevy Chase and Beverly D'Angelo to slip into their characters once again as the grandparents this time. For Ed Helms who plays Rusty Griswold – the now grown up father from the original family – it was a dream come true.
"I fell in love with these movies as a little kid. The first one came out when I was nine and we had HBO when I was a kid and all the "Vacations" were constantly playing and I devoured them. Chevy is one handful of actors and comedians who are the reason that I do what I do and he's very literally a hero of mine," the actor said.
"Vacation" hits the screens in Europe from August.