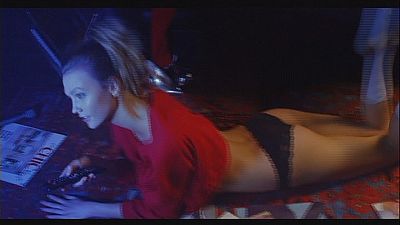 In 1976 Nile Rodgers
founded the soul band Chic with bass player Bernard Edwards. The group went on to become one of the most successful of the disco era.
Now Chic is back with a new single, the first brand new work in nearly a quarter of a century.
Written by Nile Rodgers, the new offering, "I'll Be There," began life four years ago when the guitarist found himself taking a trip down memory lane.
The song is a tribute to Chic founder Bernard Edwards, who died back in 1996.
Nile Rodgers explained how a dream became a reality: "About four years ago I got a box of tapes delivered and it was all of my Chic outtakes as well as Nile Rodgers solo albums and film projects and all sorts of stuff. So it just became this artistic fantasy because a lot of the guys in my original band have been dead for as long as 20 years now."
To celebrate the comeback, Chic are currently on tour. The first UK gig was streamed live to fans around the globe and Rodgers says the added pressure to perform meant he felt even more nervous than usual.
"Chic songs are hard as hell to play. They sound easy but believe me they are really hard and this is no exception. You have to learn choreography and all of this stuff," said Rodgers.
Chic's new album is expected to be released in June this year.