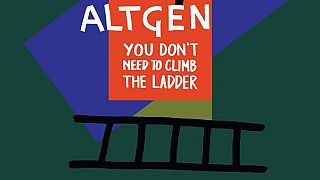 Around this time last year Generation Y spoke to Rhiannon Colvin founder of AltGen, a UK organisation that helps 18 to 29-year-olds set up workers' cooperatives.
A cooperative is a type of social enterprise where the workers – people like you – own the business, where decisions are made in a democratic way and where any profit the business makes is distributed equally. Rhiannon explained: "Our generation is experiencing a huge lack of ownership or agency in the economy. Cooperatives are a way of redistributing financial power from the few to the many, and of giving us a democratic say over a key area of our life; work."
The idea for AltGen came from Rhiannon, born out of her frustration while applying for endless, unpaid and oversubscribed internships. "As long as we compete for unpaid jobs we will remain powerless," she said. "But if we get together and start creating our own work then we will begin to feel empowered and in control of the economy again. That's why co-ops offer such an exciting solution."
AltGen is connecting with these young social entrepreneurs through workshops at universities and colleges across the UK. It provides inspiration, support, contacts and even some financial grants for emerging co-ops.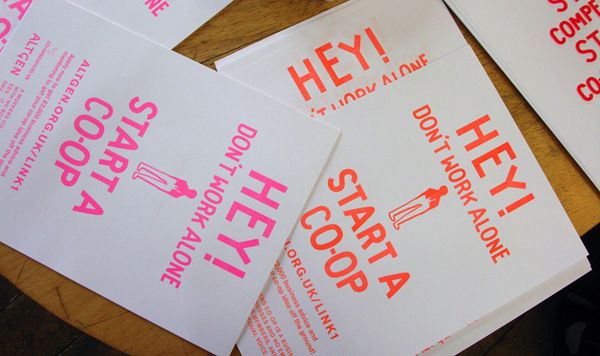 In 2014 when we last spoke to Rhiannon she was just setting out on her mission and since then, in her own words, it's been "a very busy year". AltGen has been delivering its pilot project the Young Co-operators Prize, a programme that offers five 2,000 pound grants, plus mentoring, to help young people get their co-op startups off the ground. The five winners become the first members of a national network, with each giving something back to the network depending on their own talents, skills and expertise.
There's a message on the AltGen website, it says: "Let's stop competing and start co-operating. Let's come together and start creating an alternative future." But is competition all that bad? Surely some healthy rivalry is the best way for us to push ourselves to be better and work harder? Rhiannon sees it differently: "Of course it's useful in an economy to have different companies offering the same services so there is an element of choice, similarly with applying for jobs. But this is extreme – 150 young people applying for one unpaid internship, that's not healthy. That means the talent and skills of a generation are being wasted and not being fairly remunerated. We are suggesting that young people collaborate with each other to create their own businesses, not that the whole economy functions that way."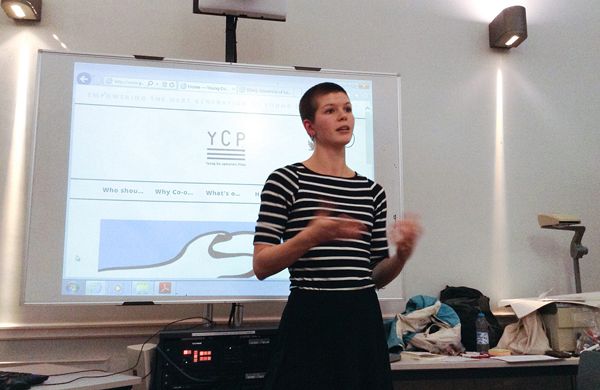 One of the big problems that the growing AltGen team has found is that many young people are inspired by the project but don't feel ready to start their own co-op. Rhiannon explained that before taking the leap many people need more time to "find inspired ideas, feel supported, feel part of a network, meet and work with other people." After a lot of research she discovered an interesting solution: a freelancer co-op. "To give a French example, Coopaname employs 700 people who are all doing different economic activities. They give 10% of their income to the co-op and in return get their legal and admin sorted, get business advice and support, a space and a community they are part of and the benefits of being an employee not a freelancer."
This business incubator-like model is not unique to France, there are examples in Spain, Belgium, the US and The Netherlands. "This is what we now want to make happen in the UK. A freelancers co-op that enables people to be freelancers working on different projects but also security, support, community and space," added Rhiannon.
For AltGen another highlight of the year was being invited to speak at the International Summit of Cooperatives in Quebec, an event that gave Rhiannon the opportunity to take the first steps towards her next big goal – setting up a Europe-wide network of youth cooperatives. The launch date for this next big adventure is set for April 2015 in Paris during the Cooperatives Europe General Assembly, where businesses and organisations from around Europe meet to debate, exchange ideas and develop the co-op models.