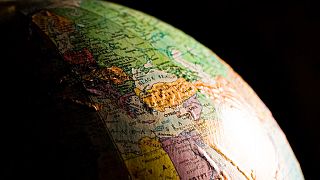 Recently my father told me a tragic story about his aunt Maria, who he never got the chance to meet. She was a great example for everyone who wants to do things that seem impossible and I would like to share the story with you.
My grandmother had a sister, her name was Maria and she was a very smart young woman. She was born at the beginning of the 20th century when women did not have the rights many of us have nowadays. Despite this, her parents saw that she was very intelligent and therefore she was the only one of many brothers and sisters who was allowed to go to school and study. At that time people had big families so her parents could only afford for one of their children to study. It was extraordinary they chose a girl instead of a boy since it was quite normal for women to stay at home. Women had to take care of the household instead of working or going to school. Tragically, Maria wasn't able to finish her studies because she got very ill and eventually died of this illness.
This story sticks with me, I don't know why. I always wonder what she would have become if she was able to finish her studies. What would she have done? Teach others? Find a job? Or become a housewife? I'm sure she couldn't have imagined that only three generations later. Under the name MOOCs (Massive Open Online Courses) some education is now free and available to everyone around the world with an internet connection. How cool is that?!
When I first heard of this phenomenon, I was very curious and enrolled in a MOOC. Since I'm in the online PR business I choose a course called 'The Future of Storytelling', along with another 75,000 students worldwide. And just like most of the other students, I loved it. Check out this great map of the locations of 10,000 of the participants.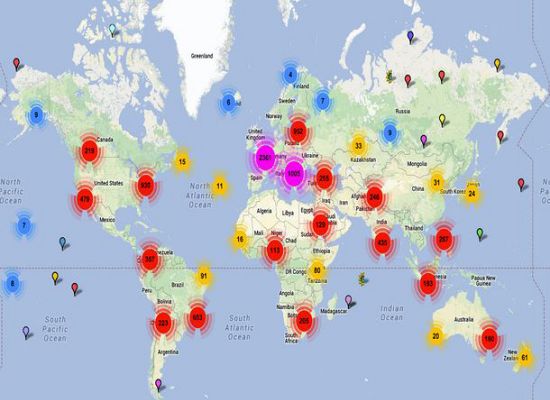 I felt involved in something revolutionary: I was part of an international community of like-minded people studying together without barriers!
For those of you who are also interested in a free online education on a specific topic, I would like to share the Top 10 sites for information about MOOCs. And I found my free online course though this online MOOC list which displays the available courses per topic. I'm sure you'll find one you love.
I shared the story my father told me with my fellow MOOC students and received lots of inspiring reactions from all over the world. Unfortunately my grandmother died a few years ago so I can't share this with her anymore. But it makes me so grateful to be part of Generation Y. To live in this day and age when education is more accessible to us than ever before. Without barriers like money or cultural values and believes.
Main photo CC: Flickr Kenneth Lu/ToastyKen