Major British homebuilders sign pledge on fire safety measures
Comments
By Reuters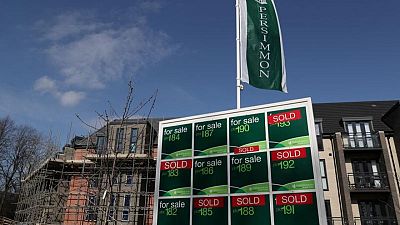 -
-Four major British housebuilders have signed a government-backed safety pledge to remove flammable roof coverings from buildings which came into focus after the deadly Grenfell Tower fire in London.
The country's second-largest and third-largest homebuilders, Persimmon and Taylor Wimpey, said on Tuesday they had signed the "Developer Pledge" setting out commitments for coverings called cladding in high-rise buildings.
Fire safety of buildings in Britain came into prominence after the 2017 blaze killed more than 70 people and revealed the widespread use of cheap flammable cladding on apartment blocks.
Smaller players Crest Nicholson and Berkeley Group Holdings have also signed the pledge following discussions between the government and industry stakeholders.
Britain in January had ordered housebuilders to pay around $5.4 billion to help remove dangerous cladding. A decision that will provide a clearer picture of the potential financial impact on housebuilders is expected later this week.
Persimmon and other builders who have signed the pledge would be required to address fire-safety issues on all buildings, which are 11 metres (36.1 ft) tall or higher, that they developed since 1992.
UK's top housebuilder Barratt is working "constructively" with the government and other stakeholders to finalise its approach, a spokesperson for the company told Reuters in an e-mailed statement.
Persimmon, part of the FTSE 100 index, had set aside 75 million pounds ($98.5 million) as provisions for rectification in February last year.
The company said on Tuesday it continues to believe the sum "remains appropriate".
Taylor Wimpey said that additional commitments under the pledge take its provisions for the cladding remediation to about 245 million pounds, while Crest expects a charge of 80 million to 120 million pounds.
Barratt has so far set aside or spent 220 million pounds on safety of older properties, its website showed.
($1 = 0.7616 pounds)