Service-based technology for an improved industrial sector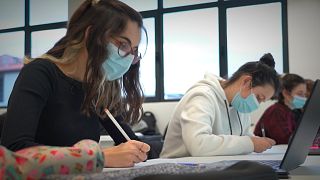 Luís Berasategi Retegi is a coordinator at 'Urban Laboratories', part of the AS Fabrik project. The project is helping to transform an old industrial zone in Bilbao by bringing local startups together. Luís describes the project's four main axes as "creating a backup of expertise, raising awareness, training and promoting entrepreneurship". He gave us more insight into his vision.
Luís Berasategi Retegi, coordinator at Urban Laboratories, AS Fabrik:
"What are advanced services? In our case, it's a site of technology-based services that in some way add value to sectors that are linked to industry. What happens in Bilbao with regards to these companies is that they are companies that have capacities, but they are small, and to some extent, they appear to be disconnected from technology. Our aim is to train these groups so that they have, let's say, muscle, knowledge and interesting, valuable proposals".
"Zorrotzaurre is a nuanced place, it's an emerging area where there are many things yet to happen and many of them will happen in an emergent way. This emergence has allowed the creation of very diverse groups from within different sectors, not just industry and services, but also in creative industries amongst others, it has created a mixture of knowledge and players with particular special added value".
To watch the full interview with Luís Berasategi Retegi, click on the media player above