Disability in the UAE: how meaningful work can empower 'people of determination'
Comments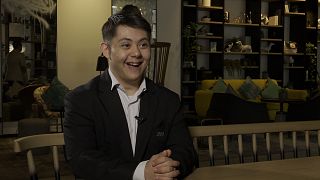 'People of determination' is the term used by the UAE government to refer to people with disabilities and special needs.
A 5-year strategy for people of determination in the UAE was announced in September and included 30 different initiatives in a range of areas, from health and education to employment.
It promises to provide access to specialised education and champion inclusion in mainstream schools. The announced plan includes improving access to buildings, facilities, transportation and housing.
Sheikh Mohamed bin Zayed Al Nahyan, Crown Prince of Abu Dhabi and Deputy Supreme Commander of the UAE Armed Forces, claims the new strategy reaffirms the country's commitment to inclusion.
The phrase 'people of determination' was coined in 2017 by Sheikh Mohammed bin Rashid Al Maktoum, vice president of the UAE and Ruler of Dubai, saying: "Disability is, in fact, the inability to make progress and achievements. The achievements that people of determination have made in various spheres over the past years are proof that determination and strong will can do the impossible and encourage people to counter challenges and difficult circumstances while firmly achieving their goals".
To help achieve these goals there are two laws already exist in UAE for the country's disabled workforce. Legislation states "their special needs shall not be a barrier for their nomination and selection for a job".
Meaningful employment for people with special needs
One person who is benefiting from the new strategy and existing laws is Mohammed Almulla. Mohammed has Down syndrome and works in Dubai at hotel Zabeel House by Jumeirah as a 'neighbourhood ambassador'.
"Honestly, I love my job," Mohammed told Euronews. "Just to work, building my salary. I even buy groceries too, for my family".
Luke James, the hotel's general manager, employs multiple people of determination.
"Mohammed went through a rigorous interview process," James explained. "He was up against nine other candidates, he was the right man for the job and has been with us for over a year now".
Mohammed was hired by Zabeel House through an employment agency, called NorthStart. They are the first UAE agency working to increase people of determination inclusion levels within the workforce.
Richard Hadnum, from NorthStart, says their inclusion in the United Arab Emirates workforce "will ultimately strengthen the social fabric of the region".
Meaningful employment ​could empower some of the 110,000 people of determination in the UAE.