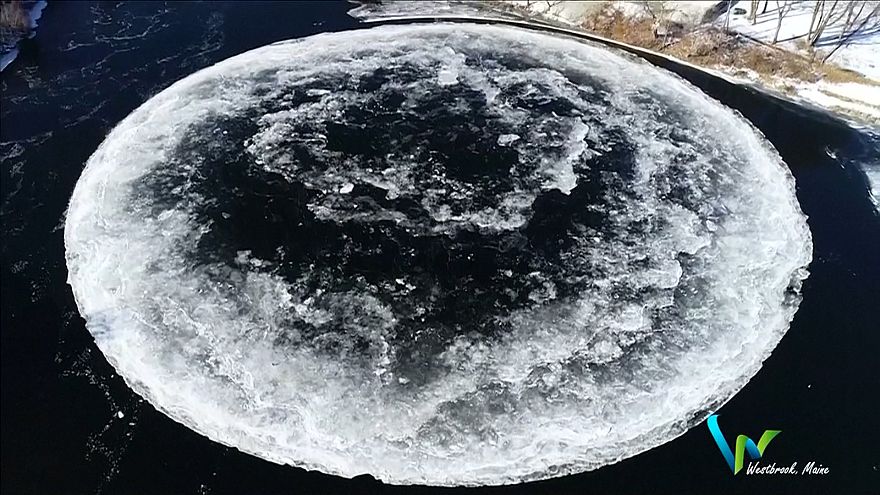 Video of Ice disc phenomenon in Maine goes viral on social media
Drone footage showed spectacular footage of an ice circle floating on a river in Maine.
Social media users are comparing the ice formation to a crop circle and the moon.
Local media reported that the 100-metre ice disc was slowly rotating and gaining size on Monday.