Imprisoned Serb ex-commander indicted by Bosnia over wartime killings
Comments
By Reuters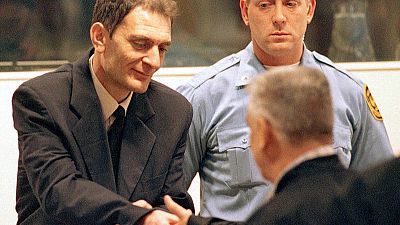 -
SARAJEVO (Reuters) – A Bosnian Serb ex-commander, who was jailed for 28 years by the U.N. war crimes tribunal for rape and enslavement in Bosnia's war of the 1990s, has now been indicted over the killing of Muslim civilians, Bosnia's prosecutors office said on Wednesday.
Dragoljub Kunarac, 58, who was the commander of a special unit of the Bosnian Serb army, is accused of taking part in killing of at least six people and torture and persecution of Muslim civilians from villages around the eastern Bosnian town of Foca in July 1992, the prosecutor said in a statement.
He is also accused of taking part in looting and burning down Muslim homes, the statement said.
Foca was notorious for the mass persecution and killings of Muslims by the Bosnian Serb forces as part of a campaign to form an exclusively Serb region, and for detention camps in which women and young girls were raped and enslaved.
The International Criminal Tribunal for the Former Yugoslavia (ICTY) jailed Kunarac in 2001 for 28 years over torture, rape and enslavement in the first case in which the tribunal pronounced rape and enslavement to be crimes against humanity. He is serving his prison term in Germany.
The ICTY President Theodor Meron in 2016 denied his request to be released after serving two-thirds of the term. Kunarac is expected to appeal again, after Meron leaves his job in January 2019.
Bosnia's state court needs to confirm the indictment against him. It is not clear whether any sentence he may receive if convicted in Bosnia would run alongside the ICTY sentence or be in addition to it.
Around 100,000 people were killed and 2 million moved from their homes during Bosnia's 1992-95 war.
(Reporting by Daria Sito-Sucic; Editing by Alison Williams)