World leaders scramble to rescue Paris climate deal at COP24
Comments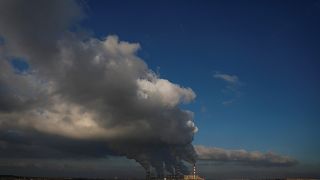 -
The latest round of UN climate change talks have kicked off in the Polish coal city of Katowice — one of the most polluted sites in Europe.
This year's COP24 will follow up on the critical Paris Climate Agreement of 2015, which agreed to shift away from fossil fuels.
It came as tens of thousands of people marched through Brussels calling on governments to stick to their climate change commitments.
The two-week conference started a day early to give negotiations a better chance in the wake of deep political divisions.
Four former presidents of the United Nations-sponsored talks, key figures in the endeavour to limit climate change, warned that the planet "is at a crossroads".
Negotiators from nearly 200 countries were set to attend the United Nations summit.
Why is this years climate conference so important?
The key item on the agenda of the summit will be finalising the specific rules of the Paris climate agreement.
In 2015, world leaders agreed to keep the global temperature rise this century to well below 2 degrees Celsius above pre-industrial levels and to pursue efforts to limit the temperature increase even further to 1.5 degrees Celsius.
However, data published in October by the Intergovernmental Panel on Climate Change (IPCC), showed that to keep to the 1.5C goal, governments would have to slash emissions of greenhouse gases by 45% by 2030.
Even more timely UN data released ahead of the COP24 on November 27 said that Co2 emissions have in fact risen in the last four years.
On Sunday four former UN climate talk presidents issued a statement calling for urgent action to tackle climate change.
"What ministers and other leaders say and do in Katowice at COP24 will help determine efforts for years to come and either bring the world closer to meeting the goals of the Paris Agreement — including protecting those most vulnerable to climate change — or push action further down the road.
The statement was issued by Frank Bainimarama (Fiji), Salaheddine Mezouar (Morocco), Laurent Fabius (France), and Manuel Pulgar Vidal (Peru).
They added: "Any delay will only make it harder and more expensive to respond to climate change."
What is on the agenda?
Each country will decide for itself how it plans to cut carbon emissions.
The Paris agreement does not become operational until 2020, but before then, officials will have to decide on how to measure, report and verify greenhouse gas emissions, and how climate finance will be provided to poorer nations.
Why money also matters
According to the Financial Times, climate financing falls short of where it needs to be under the Paris agreement.
Wealthy countries have secured only $55 billion (€48 billion) for poorer nations, which is just half of the $100 billion (€88 billion) that countries are supposed to be delivering annually by 2020.
The president of this year's Conference of Parties (COP), Michal Kurtyka, said he wants countries to make climate financing a priority at this year's summit.
Who will be attending?
Delegates from nearly 200 countries will be there for two weeks of talks.
Some 29 heads of states and officials will be giving statements, including French President Emmanuel Macron.
However, all eyes will be on China — the world's biggest polluter.
The country has reaffirmed its commitment to the Paris deal, but its reliance on coal and how it will cooperate with the EU remains to be seen.
US officials are also expected to attend COP24, despite President Donald Trump pulling out of the Paris agreement last year, as the US cannot leave the Paris deal until 2020.
Why are there concerns about hosting the summit in Poland?
The country is highly dependent on coal, the most carbon-intensive fossil fuel, which provides about 80% of Poland's power and is a major source of employment. It is also home to PGE, Europe's largest coal producer and the EU's largest polluter.
Last week, the Polish government said it will continue to rely on the fuel and said that it plans to invest in a new coal mine next year.