Ireland's communications minister resigns after criticism of tender process
Comments
By Reuters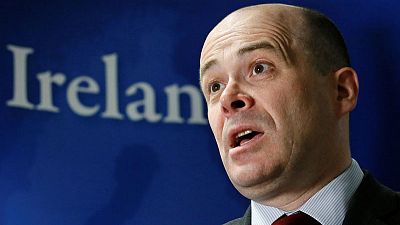 -
DUBLIN (Reuters) – Ireland's communications minister resigned on Thursday following criticism of a meeting he had with someone involved in a tender to provide a roll-out of broadband in rural areas.
Denis Naughten announced his resignation in parliament saying that he had lost the confidence of Prime Minister Leo Varadkar.
Earlier on Thursday Varadkar had said he had not "so far" lost confidence in the minister despite criticism by opposition politicians of the meeting with the figure involved with the tender for the country's National Broadband Plan.
Naughten told parliament he had done nothing wrong, saying that meeting investors was a key part of his job as minister.
"If I was a cynic… I would say this is more about opinion polls than telephone poles," he said. "It's more about optics than fibre optics."
It was not clear if Naughten, who is an independent, would continue to vote with Varadkar's government. The government depends on abstentions from the rival centre-right party Fianna Fail and the support of several other independent members of parliament.
Varadkar's Fine Gael party is due to hold talks with Fianna Fail in the coming weeks to renew a three-year confidence and supply deal.
Varadkar's Fine Gael party formed a minority government in 2016 under the deal with the largest opposition party, Fianna Fail, which agreed to abstain from opposition-driven votes over the course of three annual budgets.
The parties agreed to initiate talks after the last of those budgets was presented on Tuesday.
(Reporting by Conor Humphries)