Is the 'box-wing' aircraft the plane of the future?
Comments
By Euronews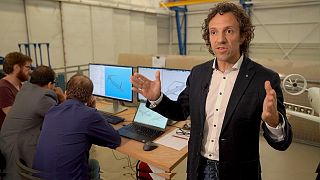 European researchers are developing a 'box-wing' airplane.
Such planes can carry more passengers and cargo than current commercial aircraft without significant increase in size or fuel consumption.
According to calculations, box-wing planes will carry 100 more passengers than ordinary jets of this size.
Researchers are hoping the real-life box-wing plane will fly by 2035.
The aviation industry is facing a range of challenges, from economic to environmental. Can changes to design features like the wing be enough to tackle them? Check out our episode of Futuris, in which we meet PARSIFAL project engineers designing an airplane of the future.