China says sincere in wanting to keep improving Vatican ties
Comments
By Reuters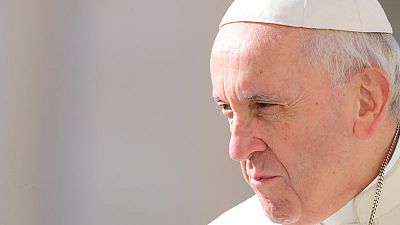 -
BEIJING (Reuters) – China is sincere about improving ties with the Vatican, the foreign ministry said on Wednesday, after the Vatican signed a landmark agreement giving it a say in the appointment of bishops in China.
New bishops will be proposed by members of local Catholic communities together with Chinese authorities, and the names of candidates sent to the Vatican. Critics labelled the deal a sellout to the Communist government.
Speaking at a daily news briefing in Beijing, Foreign Ministry spokesman Geng Shuang said China was sincere about wanting better relations with the Vatican and the bishops agreement was an important step in improving ties.
"China is willing to continue to meet the Vatican side halfway and have constructive dialogue, increasing understanding and accumulating mutual trust, to promote the process of continuing to improve relations," Geng said, without elaborating.
The Vatican statement about the deal did not mention Taiwan, which the Holy See recognises diplomatically and which China claims as a wayward province.
Taiwan's Foreign Ministry said in a weekend statement that it hoped the China-Vatican deal could help improve religious freedom in China.
"As the world watches China increasingly tightening control over religious practices, Taiwan trusts that the Holy See has made appropriate arrangements to ensure that Catholic adherents in China will receive due protection and not be subject to repression," it said.
A Taiwan government delegation will visit the Vatican next month to attend the canonisation ceremony for Pope Paul VI, it added.
China's official Catholic Church reaffirmed its loyalty to the country's ruling Communist Party on Sunday, while welcoming a landmark deal struck with the Vatican on appointing new bishops.
(Reporting by Ben Blanchard and Gao Liangping; Additional reporting by Yimou Lee in TAIPEI; Editing by Darren Schuettler)