Sefcovic throws hat in ring for EU Commission top job
Comments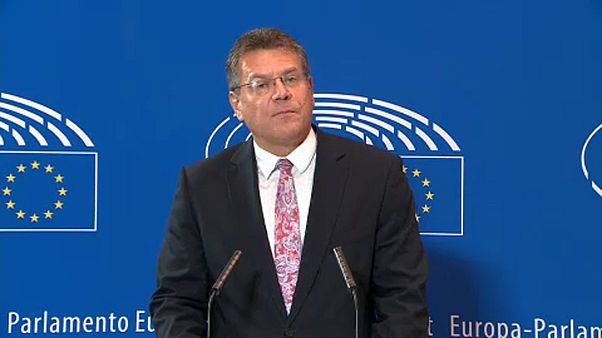 European Commission Vice President Maros Sefcovic is the latest to throw his hat into the ring for the top job at the executive.
The Slovak's vowing to tackle what he describes as "barbed wire" mentality dividing the bloc.
Sefcovic is seeking the nomination of the EU parliament's second biggest party, the Progressive Alliance of Socialists and Democrats.
"In my programme, you will find more ideas and solutions that I believe will make the European Union stronger," said Sefcovic.
"I'm convinced that this vision stands on strong feet and is relevant to all our member states. All in all, I see our Europe as confident and proud, smart and green, socially fair and showing solidarity. Our values can and should be our main assets."