Fugitive Malaysian financier launches website to proclaim innocence
Comments
By Reuters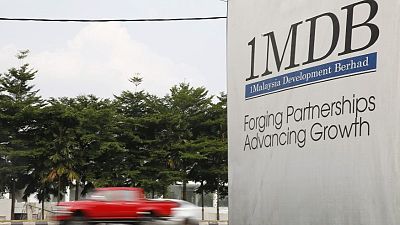 -
KUALALUMPUR (Reuters) – Lawyers for a fugitive Malaysian financier wanted for his involvement in a multi-billion-dollar scandal launched a website on Monday to proclaim the innocence of a client they described as a "global philanthropist, investor and entrepreneur".
Low Taek Jho, who is suspected of having been close to former prime minister Najib Razak, is wanted by Malaysian and U.S. authorities on suspicion of being a key figure in a scandal involving state fund 1Malaysia Development Berhad (1MDB).
Low used to party with Hollywood stars but now his whereabouts are not known. He has previously denied wrongdoing and did so again in a letter posted on the website.
"Let me be clear: I am innocent," Low said in the letter.
"With hindsight I may have done things differently, like any young person, but any mistakes I made do not amount to the sweepingly broad and destructive allegations being made against me."
Benjamin Haslem, a co-chief executive of a public relations company representing Low, Wells Haslem Mayhew Strategic Public Affairs, said in a statement to Reuters the website – http://www.jho-low.com- was created on behalf of Low "through his legal counsel, to provide information to the public".
Malaysian police have issued arrest warrants against Low in connection with the 1MDB scandal.
The U.S. Department of Justice says more than $4.5 billion was misappropriated from 1MDB, with some of the money used to buy a private jet, a superyacht, Picasso paintings, jewellery and real estate.
Former Malaysian premier Najib, who founded 1MDB, has been charged by Malaysian authorities with money laundering, criminal breach of trust and abuse of power. Najib has denied wrongdoing and pleaded not guilty.
Low said in the letter many allegations against him had originated from blog posts, leaks from governmental agencies around the world or from unproven allegations filed in court, and he had never been given an opportunity to set the record straight.
"I have been paraded in effigy through the streets of Kuala Lumpur, and photographs from my younger days plastered in tabloids across the globe," he said.
"This website is an effort to change that," he said.
Before the scandal, Low rubbed shoulders with movie stars, models and celebrities like Miranda Kerr, Leonardo DiCaprio and Paris Hilton.
Kerr handed over millions of dollars worth of jewellery that U.S. authorities said Low had given her, her spokesperson said last year.
(Reporting by Praveen Menon; Editing by Robert Birsel)