German defence minister upbeat on chance for more weapons procurement
Comments
By Reuters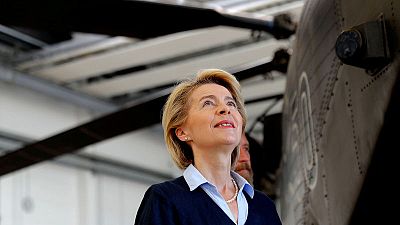 NIEDERSTETTEN, Germany (Reuters) – German Defence Minister Ursula von der Leyen said on Monday she was optimistic that negotiations with the finance ministry and German lawmakers would result in additional funds for major procurement programmes.
"I am optimistic because we have a clear prioritisation," von der Leyen told reporters when asked about the prospect of securing additional funds. She said ensuring the protection of soldiers and digitalisation were the ministry's top priorities, followed by a large number of weapons programmes.
However she cautioned that initiation of new weapons programmes also depended on the successful negotiation of contracts to ensure that funds could be allocated.
(Reporting by Andrea Shalal; Editing by Michelle Martin)