Australia boosts aid by A$1.8 billion for drought-hit farmers
Comments
By Reuters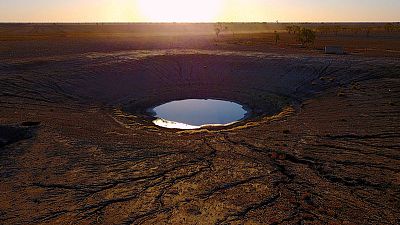 -
By Will Ziebell
MELBOURNE (Reuters) – Australia's federal government announced on Sunday a A$1.8-billion (1.03 billion pounds)increase in funding for drought-afflicted farmers, with parts of the country's east coast suffering the driest conditions in living memory.
Prime Minister Malcolm Turnbull pledged the support, in addition to the A$576 previously announced, during a visit to Forbes, a town in New South Wales, where farmers are facing drought conditions.
"I want to say to our farmers, we have your back," Turnbull said. "We are constantly working to ensure that you get every support you can, and of course, let's all pray for rain."
The government said new funding would be made available for infrastructure projects, while tax breaks and low-interest loans of up to A$2 million for farmers were also part of the package.
Money would also be directed to the Bureau of Meteorology to develop more localised weather guides to help farmers plan.
The announcement comes two weeks after the federal government announced its last relief package and the state of New South Wales has also provided more than A$1 billion in assistance for farmers.
The dry spell has helped fan rare winter bushfires in parts of the country and the Bureau of Meteorology has forecast an unusually dry and warm spring for Australia's east coast.
($1 = 1.3669 Australian dollars)
(Reporting by Will Ziebell; Editing by Simon Cameron-Moore)