Zimbabwe opposition says election challenge to be heard in court on Aug. 22
Comments
By Reuters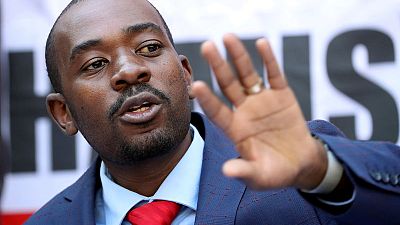 -
JOHANNESBURG (Reuters) – The Zimbabwean opposition's challenge against President Emmerson Mnangagwa's election victory will be heard in the constitutional court on August 22, the opposition leader's spokesman said on his Twitter account on Thursday.
Opposition leader Nelson Chamisa says the July 30 presidential vote, the first since the removal of Robert Mugabe last year, was rigged by a biased electoral commission. The electoral commission and Mnangagwa say there was no foul play.
The Constitutional Court can throw the case out, declare a new winner or order a fresh election.
(Reporting by Alfonce Mbizwo; Writing by Joe Brock; Editing by Matthew Mpoke Bigg)