China's Asiad juggernaut ready to roll in Indonesia
Comments
By Reuters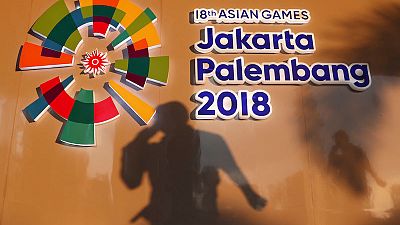 -
By Amlan Chakraborty
JAKARTA (Reuters) – China will be showing off an embarrassment of sporting riches, Indonesia will seek to prove its organisational capability and, equally importantly, the 18th Asian Games will offer a sneak peak into the future of the Olympics.
With Thomas Bach having made engaging youth one of his key missions as International Olympic Committee (IOC) president, eyes will be on esports which debuts as a demonstration event
at the Aug. 18-Sept. 2 Asian Games organised by the Olympic Council of Asia (OCA).
Esports, boasting an estimated 250 million players worldwide, will be a medal event at the 2022 Asian Games in China.
Grappling with an ageing audience and the waning appeal of several traditional Olympic sports, the IOC hosted its first esport forum in July during which Bach tried his hand at the competitive side of electronic gaming.
The IOC chief will have more than a passing interest in how it fares at the multi-sport continental extravaganza which is second only to the Olympics in size and participation figures.
The more traditional events will witness what has become a ritual since the 1982 New Delhi Games with China comfortably leading the medals table.
On home soil in Guangzhou in 2010, China plundered 199 golds and 416 medals in all, an Asian Games record for a single nation.
While the 2022 Hangzhou Games presents a more realistic chance to better that benchmark, China is primed to stamp its sporting pre-eminence by topping the medal table for the 10th time in a row. [L4N1V43CS]
Three-times Olympic swimming champion Sun Yang will be chasing five gold in Jakarta, the 26-year-old's presence in the pool providing much-needed glamour for the Games.
Japan perceive the Games as an opportunity to test their athletes' preparations for the 2020 Tokyo Olympics having set themselves an ambitious 30-gold target in two years' time.
For South Korea, the aim is to beat Japan, who topped the first eight Games before China toppled them, to second place in Indonesia.
South and North Koreas have agreed to march together at the opening ceremony and jointly compete in several events, highlighting sport's ability to foster peace and camaraderie.
Eyes will be on Tottenham Hotspur forward Son Heung-min whose career could be put on hold due to South Korea's military service laws if he does not lead his team to a second consecutive soccer gold medal.
PUNCHINGABOVEWEIGHT
Boxing heavyweight Kazakhstan will hope to punch above its weight while Iran will look to move back into the continent's leading quartet of sporting nations.
Shooters, wrestlers and boxers will shoulder India's burden of expectations but Thai sepaktakraw players will have to do it alone for their country.
Singapore's Olympic gold medallist Joseph Schooling will be one of the biggest names in the Games, leading a strong swimming team aiming to surpass the six medals they claimed in Incheon four years ago.
Indonesia are determined to capitalise on home advantage and break into the top 10 for the first time since 1990.
The southeast Asian nation will be among 45 countries sending around 10,000 athletes to compete in 40 sports and 67 disciplines, including new events like bridge, jet skiing, roller skating and the Indonesian martial art pencak silat.
Indonesia stepped in to stage the Games after original hosts Vietnam pulled out in 2014 citing financial concerns.
"Indonesia will get a golden opportunity to amaze the world with excellence and achievements through the 2018 Asian Games, the biggest sport event in Asia," President Joko Widodo said on Thursday.
"Indonesia must use the Asian Games and Asian Para Games to show the world that the Indonesia is a good host, a nation
that excels…and upholds fair play."
The organisers have done their bit to address security concerns following the suicide attacks claimed by Islamic State in the city of Surabaya in May.
Islamic State claimed responsibility for what were the deadliest militant attacks in more than a decade in the world's biggest Muslim-majority country.
Chief Games organiser Erick Thohir has said 100,000 police and military personnel will guard the Games which will use facial recognition technology at some venues.
(Reporting by Amlan Chakraborty in Jakarta; Additional reporting by Fransiska Nangoy, Fanny Potkin and Jessica Damiana; editing by Ed Osmond)