Trouble brewing: German beer firm 'running out of bottles'
Comments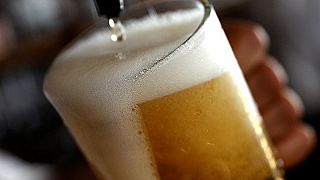 A brewery in Germany is appealing for drinkers' help after admitting it's running out of bottles to fill.
The heat and a World Cup year is thought to have seen producers enjoy a summer sales boost.
But it's also meant a shortage of beer bottles for some.
Moritz Fiege brewery — based in Bochum, western Germany — took to Facebook to highlight the problem.
"Great weather plus great beer equals a lot of thirst," the brewery wrote. "The problem: although we regularly buy new empty bottles, they're becoming scarce in our bottling facility.
"So before you go on summer holidays, please bring your Moritz Fiege empties back to the shop."
Beer bottles in Germany often carry a small deposit in a bid to encourage people to return them for refilling.
However, it appears it's not enough to motivate everyone to take their empties back to the shop.
A spokesman for the German Brewers Association said: "These bottlenecks can vary in intensity from region to region and from season to season.
"Due to the significantly increased sales of beer, non-alcoholic beer and soft drinks over the past summer weeks, the shortage of empties is currently more pronounced in many parts of Germany than in other years.
"It is therefore indeed desirable for consumers to return empties to retailers promptly."