Armed group stopping migrants leaving Libya
Comments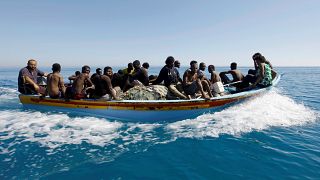 An armed group made up of several hundred civilians, policemen and army figures is blocking refugees and migrants from leaving Libya.
According to a recent report from Reuters, the new force, launched by a 'former mafia boss' operates in Sabratha, 70 km (45 miles) west of the capital, Tripoli.
Following a local backlash against smugglers in Zuwara in the west in 2015, Sabratha has become one of the most frequently used departure points. It's believed the migrants are prevented from leaving, often by being locked up.
Sources in Sabratha, quoted by Reuters, say the group is running a detention centre for those who are turned back or taken from smugglers. Migrants and refugees who have spent time in detention camps in the volatile, lawless country have reported appalling treatment including forced labour, beatings, torture and rape.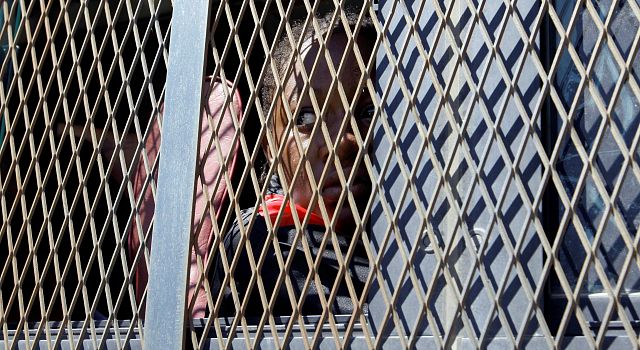 Some have suggested there may be a link to the sharp reduction in migrant arrivals to Italy, which took over from the Aegean route as the main focus of European concerns in the crisis and is struggling to cope with the influx.
But NGOs fear stopping the migrants leaving will risk a more 'highly abusive detention.'
Reduced flow of migrants from Libya seems due to armed group stopping them, risking more highly abusive detention. https://t.co/infFDTQqdLpic.twitter.com/wK7eJR3Mcp

— Kenneth Roth (@KenRoth) August 22, 2017
Yesterday 102 migrants (95 men and 7 women) were rescued at sea off Sabratha by the Libyan Coast Guard #Libya

—

IOM

Libya (@IOM_Libya) August 22, 2017
On Monday, 102 migrants were 'rescued' off the coast of Sabratha by the Libyan Coast Guard. Migrants picked up in Libyan coastal waters – and not international waters – can be legally returned to Libya.
Some 600,000 migrants have already crossed this contentious patch of water, to reach Italy from North Africa since 2014. More than 12,000 have died trying.
In the last few months, several NGOs have suspended migrant rescues in the Mediterranean because of the increasingly hostile stance of the Libyan authorities and coast guard.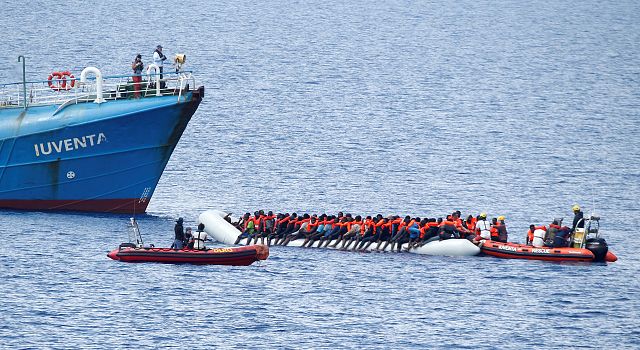 According to Reuters, the group in Sabratha is thought to be seeking legitimacy and funding from Tripoli, where European states have tried to partner with a U.N.-backed Government of National Accord (GNA) to stem migrant flows. An official in Sabratha declined to comment.
While Italy has been trying to bolster the GNA's ability to stop people smuggling with cash, training and by sending a ship to help repair Tripoli's coastguard and navy vessels, Rome is under pressure to show it can stop, or at least slow migration.
With a national election looming, the Italian government wants to replicate a deal with Libya that the EU struck with Turkey last year, largely shutting down the migrant route through Greece and the Balkans.
But any progress in Libya is likely to be fragile, with the country in a state of conflict since Muammar Gaddafi was ousted six years ago. Rival governments are vying for power and local militias battle each other for territory and smuggling profits.
For the migrants, there still seems little hope – for Italy, at least for Interior Minister Marco Minniti, the drop in arrivals provides a "light at the end of the tunnel".