Bus seats mistaken for burqas by members of anti-immigrant group in Norway
Comments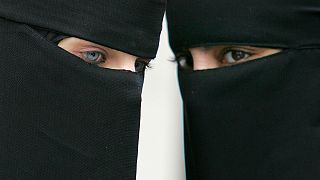 It's been described as "frightening" by one member, "tragic" by another, and "disgusting" by another.
But if they'd looked a little closer, members of the Fedrelandet viktigst, or "Fatherland first", group would have seen the image they were looking at was that of bus seats cast in shadow and not ladies in burqas.
The photo was shared by journalist Johan Slåttavik to the 13 000 strong Facebook group whose description includes the line, "for anyone who loves Norway, and appreciates what our ancestors have been fighting for!" The group is private, and so screenshots of the post and its comments were shared by Sindre Beyer.
Slåttavik asked in his original post, "what do you guys think of this?" However, he later wrote that he was merely "trolling" the members of the group, which he succeeded in doing.
Some of the people in the group wrote comments that expressed fear the "women" might be hiding bombs and explosives under their burqas.
Beyer expressed in his post how amazed he was at how easily so many people were duped into expressing xenophobic fears.