President Bouteflika's ruling National Liberation Front retains power in Algerian elections
Comments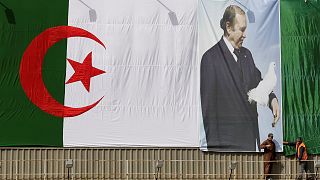 Algeria's ruling National Liberation Front and its allies have retained their majority in the country's parliamentary elections.
The FLN lost considerable ground in the election, winning just 164 seats compared to 221 five years ago.
While coalition allies, the National Rally for Democracy, won 97 seats, an increase of more than two dozen.
#Algeria's ruling party gains majority in election results | https://t.co/inLFmiBb2mpic.twitter.com/9NhLFdHry5

— Middle East Monitor (@MiddleEastMnt) May 5, 2017
The election has been overshadowed by the economic impact of falling oil prices and questions over President Bouteflika's health.
The FLN has dominated the political system since the country gained independence from France in 1962.
Voter turnout was less than 40 percent, reflecting distrust among many Algerians who believe the elections offer little chance of change.
In power for nearly two decades, Bouteflika has rarely been seen in public following a stroke in 2013.
His health has left questions over a potential transition before his term ends in 2019 with no clarity on his possible successor.
Algeria, a major gas supplier to Europe, is wrestling with reforms to cope with the fall in crude prices that is testing an economy heavily dependent on oil revenues and still mostly controlled by the state.