Zidane calls on voters to avoid Le Pen
Comments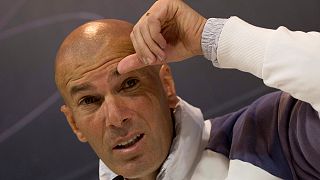 French football legend and 1998 World Cup winner Zinedine Zidane warns against voting for Marine Le Pen and the National Front in upcoming French presidential election second round.
The current Real Madrid manager made a similar proclamation in 2002, the last time the FN made it to the second round, with Marine's father Jean-Marie Le Pen in charge.
"Zizou", seen as one of France's most influential people, said: "It is the same as in 2002… we have to avoid it (the National Front) as much as we can".
He was born in Marseille to Algerian parents, and has been outspoken against nationalist ideas, as put forward by the National Front and Le Pen family.
Zidane has not explicitly called for French voters to choose centrist Emmanuel Macron, but has hinted with comments against Le Pen that he hopes voters will chose the 39-year-old challenger on May 7.