Lleida's AEM team players "have set a benchmark for many girls who dream of playing football", says coach Dani Rodrigo.
Lleida's AEM team players "have set a benchmark for many girls who dream of playing football", coach Dani Rodrigo tells Euronews.
"You are not still aware of what you have achieved, of all the barriers, taboos and stereotypes that you have broken."
Dani Rodrigo, coach of Lleida's AEM, still remembers each of the words he dedicated to his players, all girls between the ages of 12 and 14, after winning a male youth football league in Catalonia earlier this month. A feat they have achieved four matches before the end of the competition and with incredible results: out of the 23 games played so far they have lost only one. The defeat came, surprisingly, against the league's lowest ranked team just before Christmas. "It was supposed to be the typical encounter that you should win easily, but we were beaten. It brought us down to earth," says Rodrigo.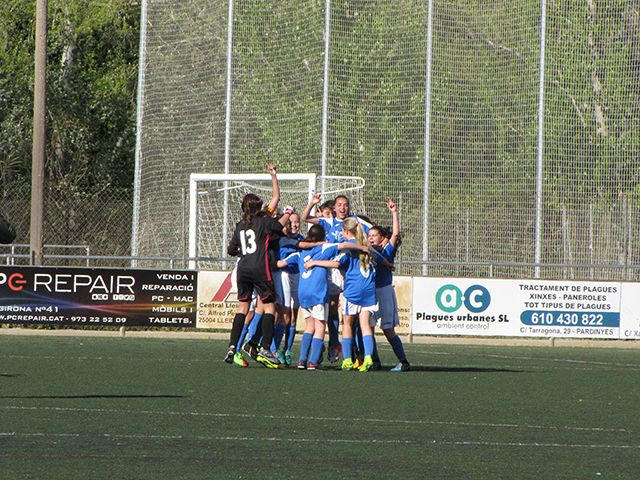 Four months later, with the trophy already assured, the manager never stops repeating to the team members that "they have set a benchmark for many girls who dream of playing football." But greatness never comes easy. "The challenge to create a girls' team that plays in a boys' league began three seasons ago. We were looking for a more competitive championship, in which they could improve and surpass themselves. It was quite difficult to convince their parents and some people thought we were crazy, but it's clear now that we made the right decision ", explains José María Salmerón, the club's general coordinator.
The first season the team suffered one defeat after another. Twelve months later they were third in the standings. This season, as the undisputed leader of the tournament, everybody in the team prefers to forget about the initial doubts. "They are calling us from all over the world, from Europe, from the United States…we have even been invited to play a tournament in Ecuador. We are overwhelmed; we could not imagine something like this," admits Salmerón.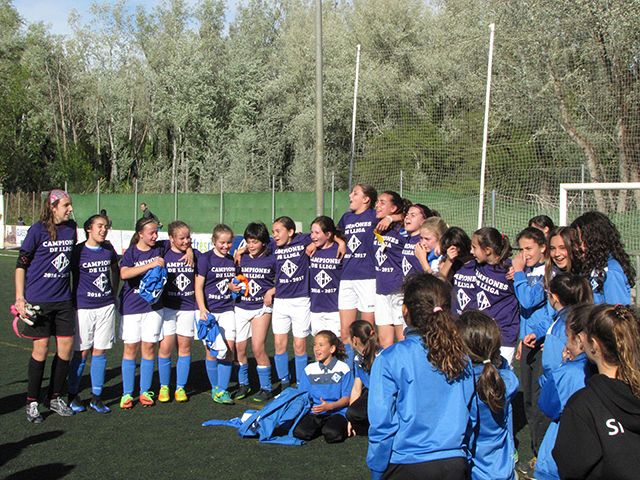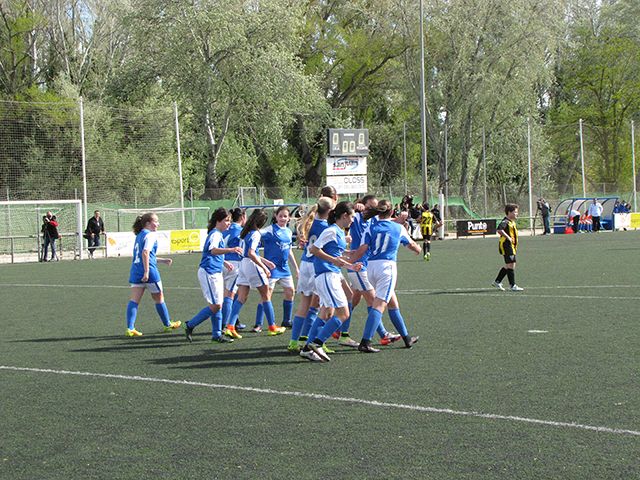 The curious thing is that just a year ago, Rayo Vallecano's youth girls team achieved something very similar and yet it went practically unnoticed. Perhaps the recent fights involving parents of youth players, which have sparked a great debate in the country, have led to more attention being paid to grassroots football. In fact, the girls from Lleida's AEM also know what it is to dispute a match being insulted from the stand: "Some parents have said unpleasant comments, sometimes it affects us, but we try to ignore them because they just want to distract us," explains Lorena Caballero, one of the team's players.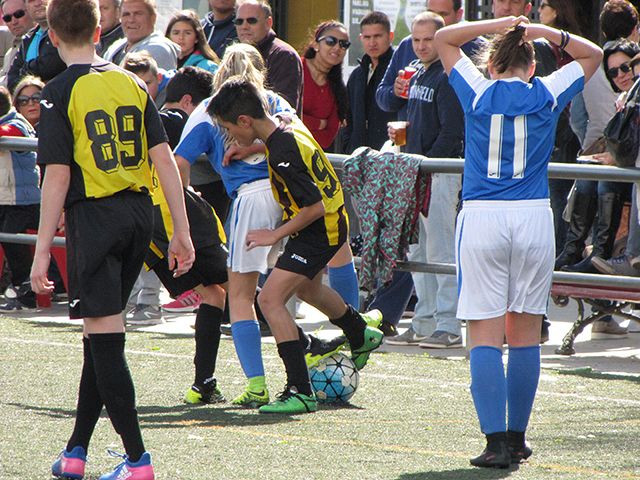 "The saddest thing," adds Salmerón, "is that in some cases it has been the mother who has said the macho comment. We are trying to normalise the fact that girls can play football with boys and it is ironic that it's precisely the mother who is the one who shows her opposition."
It's for this reason that the shirt the team wore to celebrate winning the league bears the striking phrase: "Barbie dolls can play too." This was the players response to all those who throughout this season have shouted from the sidelines at them to give up football and go home and play with dolls.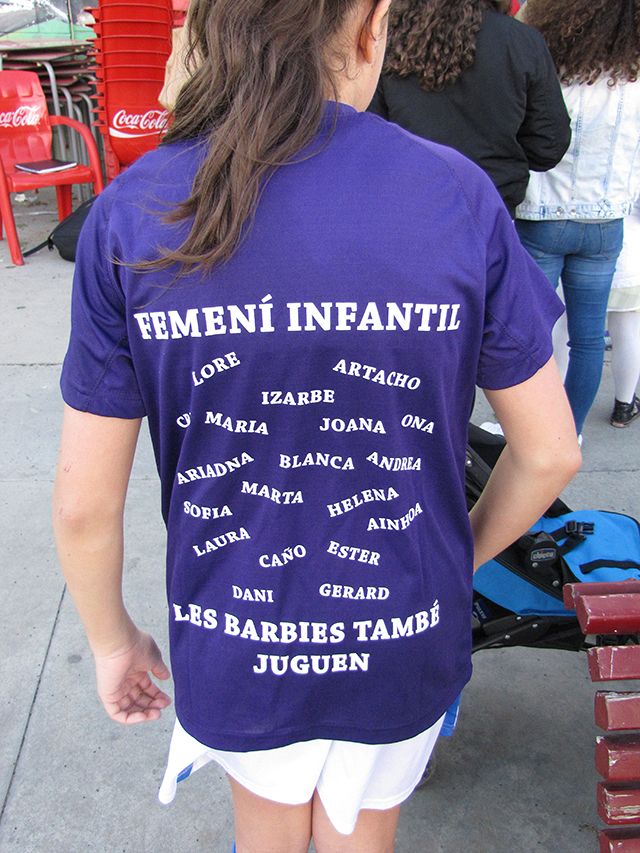 Lorena prefers to remember, however, the "fun of beating the boys. They are faster than us, but we are better than them tactically." A fan of Carles Puyol, the former FC Barcelona team captain, her dream is to become a professional player at Barça. A goal that her coach knows is beyond the reach of most: "Nowadays there are hardly any female players in Spain who can devote their time to football professionally, our best players are forced to leave the country to play abroad, in the English league, in the United States or in France. We hope that in the near future, they will be able to make a living from football in the Spanish league. In the end, regardless of gender, they are still football players."
Text contributed by Estela Celada, photos by Xavier Baró