What bookstore employees do behind your back
Comments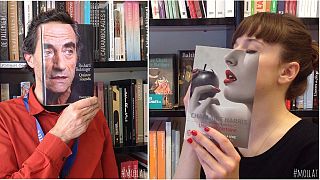 With noise at a premium in libraries and bookshops, much of any fun to be had there needs to be visual.
Workers at a bookstore in France have found a way to amuse themselves in silence, by adding themselves to images from actual book covers and putting their resulting photos on Instagram. Well done them, all the followers love it. Here is a selection:
If you have your own ideas, send them to witness@euronews.com and we'll integrate them into our page.