Estonia enthusiast's Tallinn contribution to recording Soviet-era nostalgia
Comments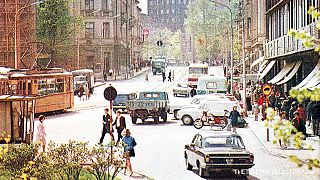 It's a story that is as unlikely as it is unusual: a Swede arriving in Estonia and developing an insatiable passion for Soviet-era nostalgia.
Tomas Alexandersson, now 31, moved to Tallinn in 2005 and began collecting old tourist guides.
His website, thetallinncollector.com, has become a treasure trove of nostalgia, spanning the post-war period up until Estonia's independence in 1991.
"I thought it would be fun to create some kind of museum of Tallinn tourism history," he told Euronews. "At the same time I was also a bit worried about what other people would say (mostly Estonian people). I did not want people to think that I wanted to bring back let's say Soviet times or bring back bad, sad or dark memories. The Tallinn Collector is rather about showing how the city has been showed and promoted through the years."
Alexandersson has shared 10 of his favourite images, in no particular order, with Euronews:
1/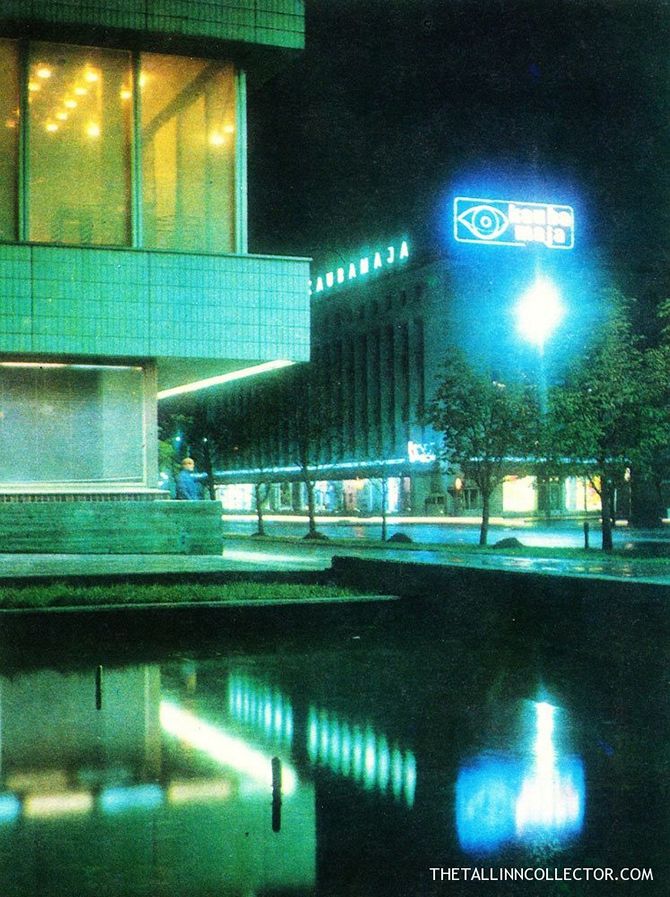 Credit
: L Saar, Tallinn postcard – Tallinn tuledes, Eesti Raamat.
Year
:1976
Alexandersson: "One of my favourite pictures from Tallinn. This image, a postcard, of Tallinn in the dark with department store Kaubmamaja – makes Tallinn look very mysterious. The vintage feel to it also make this postcard look really cool. And I always been thinking – what is the person doing alone there in the photo? I really love it."
2/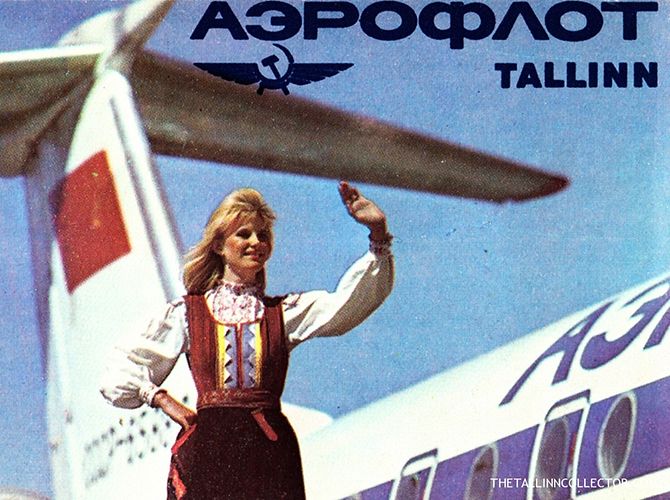 Credit
: Aeroflot pocket calendar.
Year
:1986
Alexandersson: "This shows an Estonian girl standing next to an Aeroflot aircraft at Tallinn Airport. I'm pretty sure this image, taken from a little pocket calendar, symbolises Estonian people welcoming tourists."
3/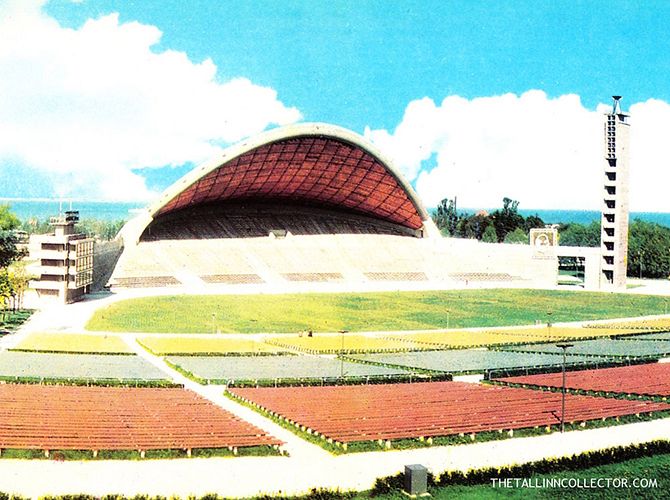 Credit
: T. Bakman, A. Natalina, Tallinn postcard, Sovetskii Hudozhnik, Moscow.
Year
:1967
Alexandersson: "A very colourful and beautiful postcard with the view over Lauluväljak – the famous Tallinn song festival grounds. This postcard almost looks like a painting. Loving the colours and vintage touch to it.."
4/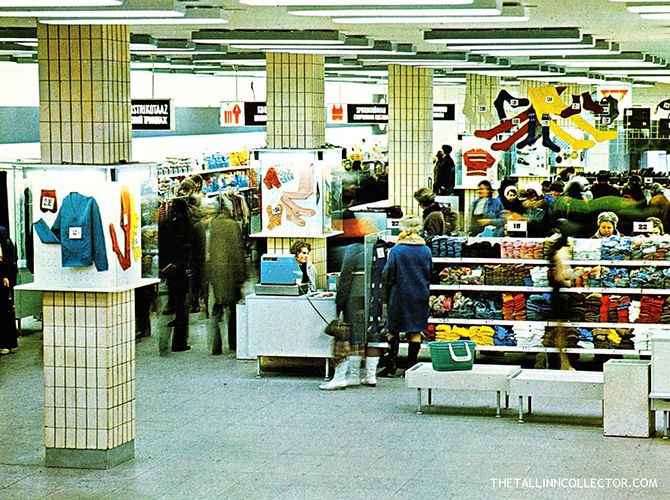 Credit
: R. Pangsepp, Tallinn, Eesti Raamat, Tallinn.
Year
:1974
Alexandersson: "A real travel back in time picture. This image from inside the department store Kaubamaja gives you the feeling of how it was to do some shopping in Tallinn. Very retro and interesting to look at.."
5/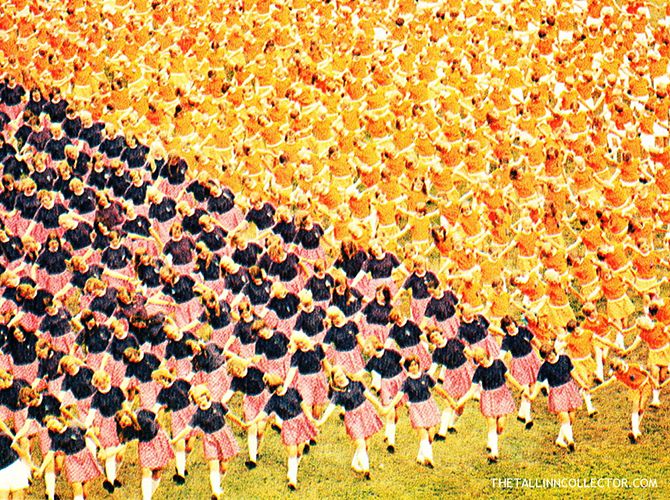 Credit
: H. Gustavson, Tallinn, Eesti Raamat, Tallinn.
Year
:1975
Alexandersson: "This photo is a little blurry, but still very popular. My own thought is that you get the kind of North Korea feel to it with this massive colourful dance show. Anyhow, it is a rather cool photo."
6/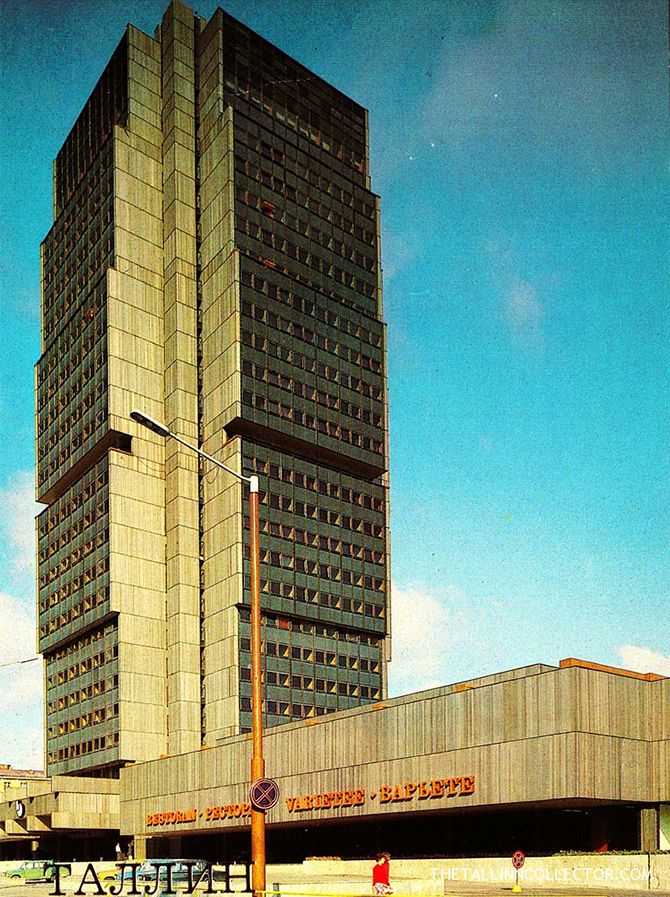 Credit
: E. Gavrilov, Tallinn postcard, 'Plakat' publishing, Moscow.
Year
:1987.
Alexandersson: "One of my favourite images of Olümpia hotel – built at the time for the Olympic Games (Regatta sailing in Tallinn, 1980). I have stayed at this hotel in modern times, and it's really good. Just as on many images, like this postcard, the hotel somehow feels a bit frightening. But yet so very charming and I'm very into the architecture."
7/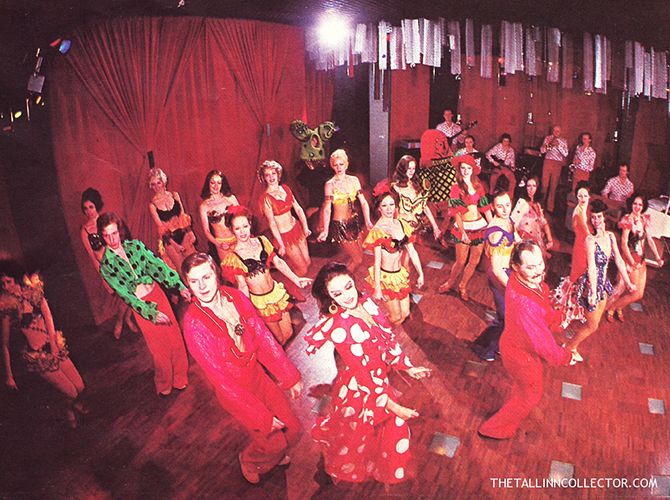 Credit
: Hotell Viru Varietee brochure, Intourist.
Year
: 1974
Alexandersson: "Images from bars, restaurant, clubs seem to fascinate people. This picture for example is taken from a brochure about the nightlife at Viru Hotel in Tallinn, you can see a variety show in action."
8/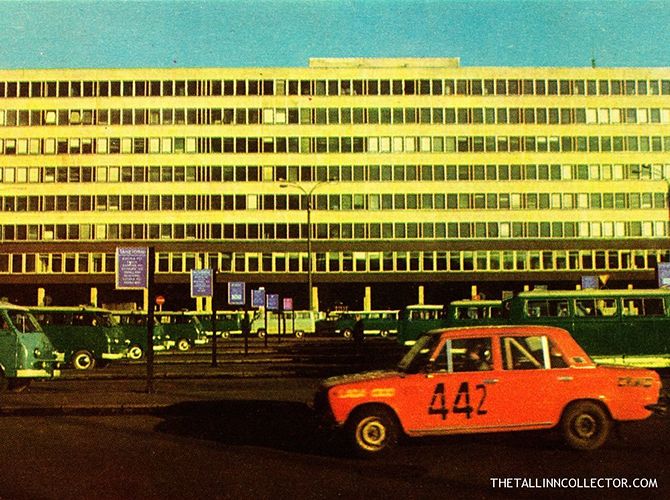 Credit
: V. Salmre, Tallinn postcard, Eesti Raamat, Tallinn.
Year
: 1976.
Alexandersson: "In the very heart of Tallinn, there was once a large commercial house offering different services: Teenindusmaja. Today a hotel stands there. I guess this postcard is popular because of the fact that this spot today looks totally different. The 'house of services' was taken down around 1999/2000 and it is hard to think that this massive house was actually there."
9/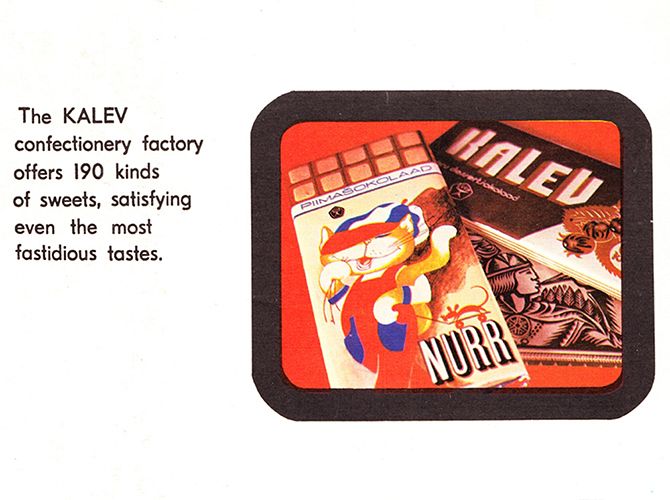 Credit
: G. Paal, A. Slutsk, Tallinn 1980, Perioodika, Tallinn.
Year
: 1977.
Alexandersson: "Many travel guides show pretty adverts from the past. This one is from chocolate company Kalev. I guess this image like many others, gives people from Estonia flashbacks. It's also always fun to see old design."
10/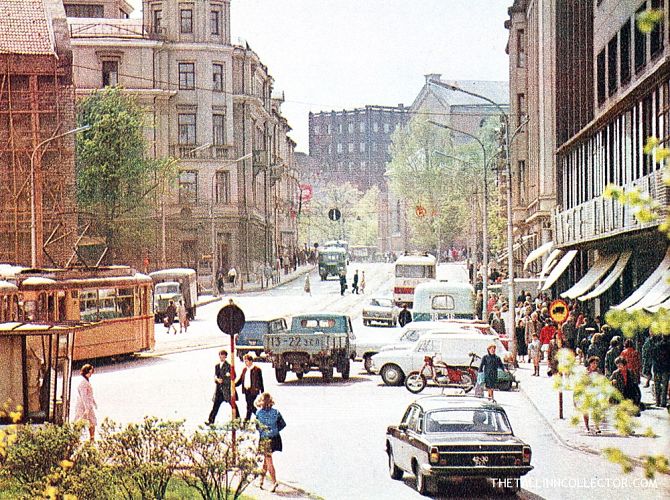 Credit
: H. Gustavson, Tallinn, Eesti Raamat, Tallinn.
Year
: 1975.
Alexandersson: "A view over one of the main roads: Pärnu Mnt in the city centre of Tallinn. This image is very popular. I'm pretty sure it is because the very romantic look. Lots of people, a tram and sunny weather. This could be Paris, London – or whatever lively city. But it's not, it is Tallinn."
Your view: Have you got an interesting story to tell about Estonia? Let me know: chris.harris@euronews.com