Rijad Tikvesa: the high cost of coal
Comments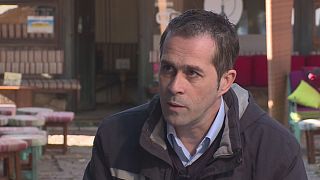 Rijad Tikvesa is the President of Sarajevo based environmental NGOEkotim, in Bosnia and Herzegovina.
His organisation has filed complaints to the Energy Community, against permits granted to build new coal activated thermal power plants in the country.
He believes the Balkan countries' plans to increase investment in the coal industry is not only a menace for health and the environment across Europe, but also economically not viable.
He spoke with Valerie Gauriat in Sarajevo.
The impact on health of pollution from thermal power plants in the region costs 8,5 billion euros per year

President of Ekotim