Four friends with Down syndrome have launched a pizza company with a difference in Buenos Aires.
The company that Mateo Kawaguchi, Leandro López Padros, Franco Noseda and Mauricio Rolden opened two months ago is about more than what it sells.
Aged 22, 24, 19 and 21 respectively, the four friends opened a pizza catering business in Buenos Aires that aims to empower its staff and provide a place for people like them to fit in and find employment.
Kawaguchi, López Padros, Noseda and Rolden all have Down Syndrome, a genetic condition in which an extra copy of chromosome 21 is expressed in a person's DNA.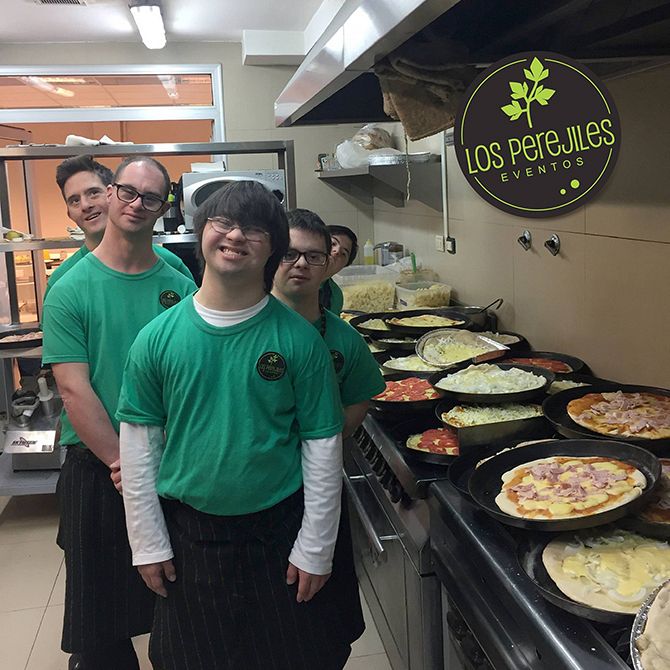 The condition is associated with delayed physical growth and is known to sometimes cause mild to moderate intellectual disabilities.
In Argentina, however, roughly 75 percent of people who are physically or intellectually disabled don't have jobs.
Laws designed to help disabled Argentines' upward mobility are not properly enforced. There is also no law requiring private companies to hire people with disabilities.
As a result most find their future prospects limited.
And that is what these four friends are trying to overcome.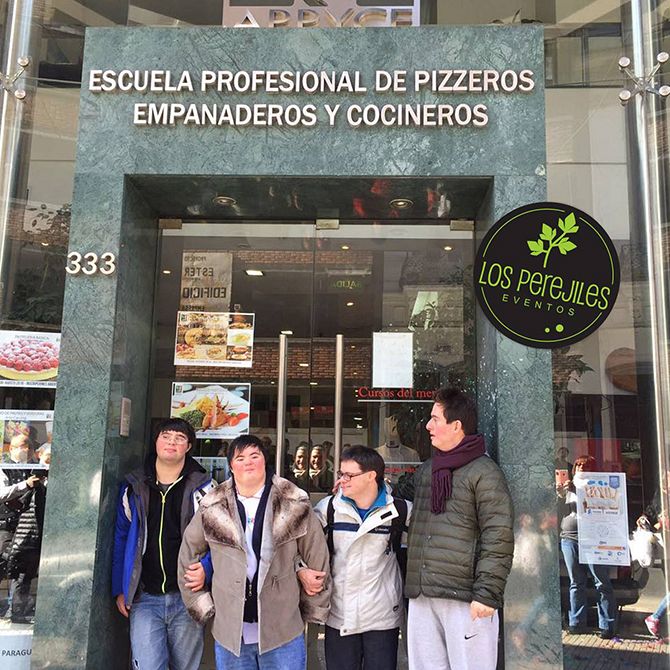 Together they launched Los Perejiles (The Parsleys) with Kevin Degirmenci, a physical education teacher and a member of Taller Surmando, an association that organises recreational events for children with Down Syndrome.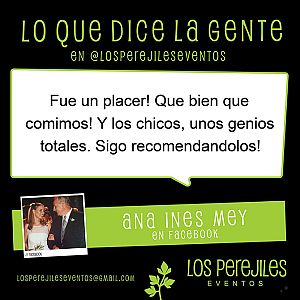 Their business model is simple: if you place an order for a pizza, Los Perejiles will come to you and make it.
Since July when they launched their company, they've organised 67 catering events around the Argentine capital and neighbouring San Isidro.
The four made enough pizzas to feed 50 people during their first event.
The company charges roughly six euros per person and it's growing thanks in part to an effective social media presence and world-wide media attention.
Perejiles in Spanish can also be used as a mocking insult, and Los Perejiles chose this title deliberately to put the insult at odds with their successful business and ambitions.
In August they hired four new employees also affected by Down Syndrome.
Los Perejiles don't have a kitchen in which to work. They meet at López Padros' home to make pizza dough every Wednesday.
They plan to expand their business to one day rent their own kitchen and eventually open their own restaurant.
To contact Los Perejiles you can do so on facebook.