Child nudity concerns see Facebook delete post including Pulitzer Prize-winning photo
Comments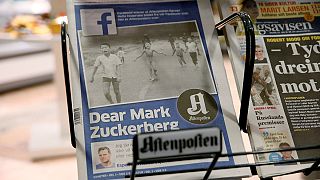 Social media giant Facebook has provoked controversy by censoring an iconic photo over child nudity concerns.
The Pulitzer Prize-winning image of a young girl fleeing bombs during the Vietnam War was part of a post by a Norwegian author which was then deleted by the network.
His criticism of the move has also drawn support from politicians and the national press.
Facebook later backtracked on its censorship decision, according to a spokesperson quoted by AFP news agency.