Hairdresser on trial for refusing hijab-wearing client in Norway
Comments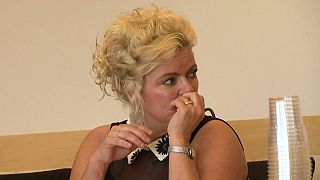 A Norwegian hairdresser is on trial for refusing to cut the hair of a Muslim client wearing a hijab.
It is the first case to go to court concerning the head covering in Norway.
Hairdresser Merete Hodne faces up to six months in jail after turning Malika Bayan away from her salon.
She refused to pay a fine for religious discrimination , which meant the case went to trial.
The court heard that she saw the hijab as a political symbol representing an ideology that frightened her rather than a religious symbol.