Why is the Chilcot Inquiry important?
Comments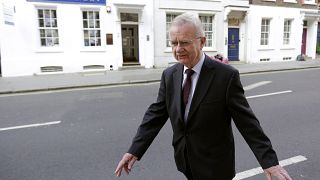 The long-awaited Chilcot report into the war in Iraq is expected to be published in London this Wednesday.
The inquiry, led by Whitehall mandarin Sir John Chilcot, has examined the UK government's role in the 2003 US-led invasion of Iraq.
Chilcot in numbers
7- years ago the inquiry began
2.6 million- words in the report
179 – British military personnel who died in the Iraq conflict
What is the main aim of the inquiry?
To learn the lessons from what went wrong.
The inquiry was never meant to decide whether the war was illegal or not.
It will not attribute blame or accuse individuals of criminal behaviour. Nevertheless it could spark further investigations.
Could Tony Blair be prosecuted for war crimes, based on the report's findings?
It is unlikely.
The International Criminal Court (ICC) says the ultimate decision to go to war was outside its remit. There is currently no offence under international law covering "illegal invasions".
However, the ICC has begun examining individual claims of human rights abuses allegedly carried out by individual British soldiers in Iraq.
What has Tony Blair said?
The former Prime Minister, who was responsible for taking the country to war, has refused to comment ahead of the publication of the report.
Once published, the full Chilcot report will be available on the Iraq Inquiry website.
What they are saying
I think leadership is about assessing the situation as you see it and doing what you think is right, even if it's not always very popular," – former UK Prime Minister Tony Blair.
(There is a need to establish) "precisely what went wrong, why it went wrong and who were the key players in making it go wrong, so that lessons will be learned that will allow us to make sure it never happens again," – Philippe Sands QC says the purpose of the report is to restore trust in the process of decision-making in government.
"For me the importance is not Tony Blair or any individuals – it's about the processes so we never ever get into this tragic, tragic mess again with such loss of life," – UK shadow chancellor, John Mcdonnell.
"(MPs) believe you cannot have a situation where this country blunders into an illegal war with the appalling consequences and that at the end of the day there isn't a reckoning. There has to be a judicial or political reckoning for that," – former Scottish first minister Alex Salmond invokes the possibility of impeachment for former UK prime minister, Tony Blair.
Sources
http://www.theguardian.com/politics/2016/jul/03/tony-blair-may-face-impeachment-on-release-of-chilcot-reporthttp://www.theguardian.com/politics/2016/jul/03/tony-blair-may-face-impeachment-on-release-of-chilcot-report