Juncker insists Brexit not the beginning of the end for EU
Comments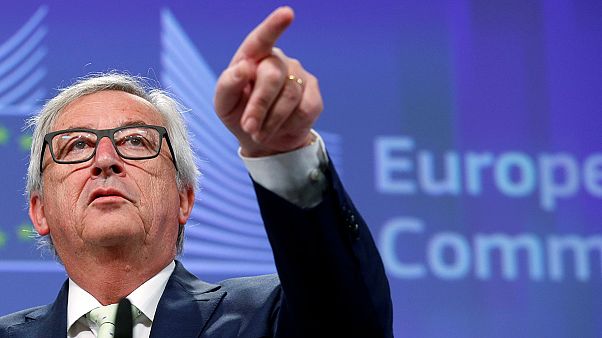 The president of the European Commission, Jean Claude Juncker, has urged the UK to start negotiations for leaving the European Union immediately.
Juncker was speaking at a press conference in Brussels hours after it became clear that the UK had voted to leave the EU.
"We now expect the UK government to give effect to this decision of the British people as soon as possible, however painful that process may be. Any delay would unnecessarily prolong uncertainty. […] we stand ready to launch negotiations swiftly, swiftly with the UK." Juncker said.
Juncker insisted that the Brexit would not be the beginning of the end for the bloc.
Responding to a question from a reporter about whether it was the end , Mr Juncker replied quietly, "No." He then turned and walked out of the news conference to applause from EU officials in the room.