Climate change in Greece: More visible than we think - Negative future ahead
Comments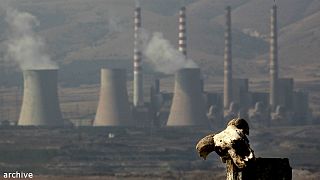 In Greece, so the saying goes, they are blessed that summer lasts until the end of October. But is this true? Sure, most years the country's warm weather and summertime habits stretch further than they do in more northern European countries. But is this a blessing or a curse? Is it a cause for celebration or concern?
In 2015, summer in Greece arrived slightly later than normal but from July the temperatures topped 36 degrees almost every day. These are not heatwave conditions by local standards, but both its mainland and islands stayed consistently warm and, when combined with humidity, somewhat sticky.
According to both the National Oceanic and Atmospheric Administration and the Japan Meteo Agency, 2015 saw the hottest March ever recorded. For NASA, it was the third warmest Greek March after 2010 and 2002.
It seems that 2015 will pip 2014 as the warmest year in history. Michalis Petrakis, Research Director of National Observatory of Athens says that climate change is making Greece more tropical. As he says in Greek newpaper Ta Nea "the sea is getting warmer and even warmer than the land, so we have evaporation which gives us more humidity and this causes us more discomfort."
In the last report of the International Panel on Climate Change it mentions that the temperature of the Aegean Sea will rise between 1.2 and 2.5 degrees Celsius, which means that 'October summers' will be something that Greeks won't necessarily be feeling particularly proud nor happy about. There are also further consequences of climate change that are already starting to affect the everyday lives of Greeks.
WWW Hellas, with the National Observatory of Athens, forecasts in its research on climate change in Greece from 2021-2050 a bleak future for Greece. (Read more about the research in greek). They warn that if the objective of keeping the rise in temperature to below 2 degrees above pre-industrial levels is not achieved, then the consequences will be serious and multifaceted: people in cities like Thessaloniki, Patra, Lamia and Larissa will feel more discomfort, with an extra 20 days of 'heatwave' conditions per year. Also Lamia, Volos, Thessaloniki and Athens will experience fewer rainy days globally but 10% more thunderstorms. This means more danger of floods and forest fires.
Climate change in Greece will also impact negatively the already-damaged economy of the country as the weather there is a key to the success of the Greek tourist industry.
According to the WWF, climate change will definitely "change" the tourist "wave" towards Greece. More heatwaves and more sticky, sleepless nights with temperatures higher than 20 degrees will become features of the Greek holiday experience, especially in the islands. While tourists appreciate warmth in the day, visitors – particularly those from Scandinavian countries, Russia and the UK – who are not used to these conditions will start to find Greece a turn-off and book elsewhere.
Then there's agriculture. The same research from the WWF says that less winter rain will increase incidents of drought, turning Greek fields to desert.
The same goes for the fisheries: warm sea waters could seriously damage fish populations and thus affect the entire food chain.
A report from the National Bank of Greece, concludes that if climate change continues as expected until 2050 and 2100 without a global effort to reduce greenhouse gas emissions, then this will cause huge damage to the Greek economy, or 701 billion euros by 2100 to be precise.
It seems obvious that more measures are needed not only in Greece but also across Europe and beyond. Even if Greece is not as much of an 'industrial' country anymore, if it doesn't pollute as much as other European countries, it will not be immune to the consequences.
The cost of the measures that Greece has promised to undertake by 2100 amounts to 142 billion euros, according to National Bank of Greece. So Greece must do whatever it can to reduce even her own damage to the country.